Weekend Top Picks for Nov 18-20: Beethoven's Fifth, Joan Baez, and More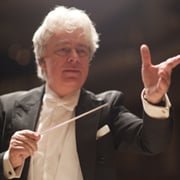 You know you'll need a break from planning your Thanksgiving menu and making last-minute travel plans. Here are a few excellent diversions.
It's a piece of music so famous that most of us have sung/spoken the four opening notes as a prelude to delivering some big news. Da-da, da-daaaaaa. They may be the four most recognizable notes in music, this side of the theme from Jaws. The Symphony performs Beethoven's Fifth on Friday and Saturday nights with Christopher Warren-Green conducting. The music soars. To think that Beethoven composed it as he was going deaf is astonishing. Find out more.
Joan Baez helped define — not just the music of the 1960s — but the era itself. She's always been an activist and has tried to bring about peaceful change through her music. She's playing at the Batte Center in Wingate on Saturday. Details here. (She's one of our best bets of the month.)
The cultural life of Cuba, our island-nation neighbor, remains virtually unknown to most of us. The Bechtler Museum of Modern Art offers a glimpse into that country's architecture at a Friday night movie. Havana: The New Art of Making Ruins is a look at the formerly grand buildings in Cuba's capital. Though in ruins, people still live there. The $15 ticket price includes a reception (with cash bar) and discussion before the film. Friday at 6 p.m. Know more.
Josh Ritter is one of the leading voices in Americana/folk music these days. The dude majored in folk music in college. He's playing an acoustic show at McGlohon Theatre on Saturday night. Get the scoop.
Great live music — from classical to folk — is always a reason to give thanks.