Weekend Top Picks for Nov 25-27: Million Dollar Quartet and More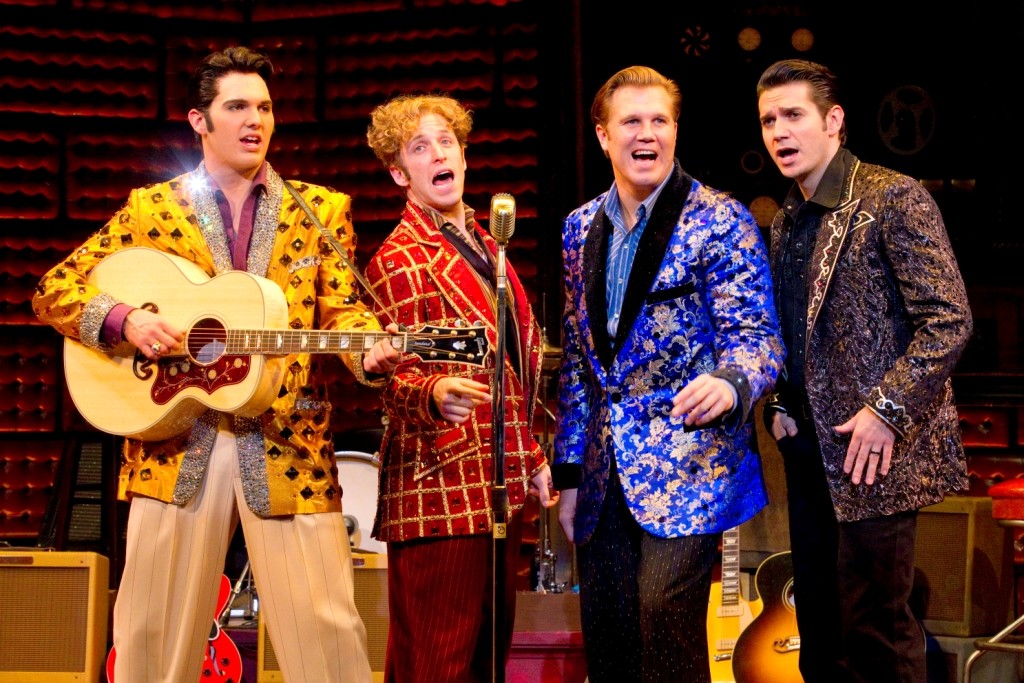 Families. We love and give thanks for them. But, we can also have too much of a good thing. Overdosing on family is always a possibility during a holiday weekend. If you're looking for something of a cultural bent to do with the fam — or if you need a solo escape — here are a few ideas.
Million Dollar Quartet. They were together just once. But, what a recording session it must have been when Elvis Presley, Johnny Cash, Jerry Lee Lewis, and Carl Perkins came together in Dec 1956 in Memphis. The musical, the latest in the Broadway Lights series, reimagines that legendary meeting and includes "Blue Suede Shoes," "Fever," "Great Balls of Fire," "I Walk the Line," "Whole Lotta Shakin' Goin' On," "Folsom Prison Blues," "Hound Dog," and more. Friday, Saturday, and Sunday. Tickets, showtimes. I saw it opening night, and the audience rose to its feet three times. Do. Not. Miss.
Charlotte Pops: Cirque de la Symphonie. It's music! It's acrobatics! It's definitely not your grandfather's symphony. Friday and Saturday nights. Find out more.
A Tuna Christmas. The same twenty-one characters, played by two actors, from Greater Tuna are back. Tuna, Texas radio station OKKK personalities report on the annual holiday lawn display contest and the spaceship that lands in town. CAST always provides an immersive, experiential night at the theater. It'll be a hoot to see how they transform their lobby into a tiny Texas radio station. Friday and Saturday nights. Details.
Parades are as much of a part of Thanksgiving as overeating and napping during a football game. You could watch the famous Macy's Thanksgiving Day parade on TV, or you could go to Charlotte's almost-as-famous Carrousel parade in person. The floats start coming at 10 a.m. on Thanksgiving Day. Details.
In the spirit of the weekend, I'll add that I'm thankful for many things — work I love, family and friends I hold dear, and a still-thriving arts scene in Charlotte in the midst of The Great Recession.