Weekend Top Picks for Nov 4-6: West Side Story, Sherlock Holmes, and More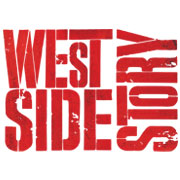 The countdown to the Brandi Carlile concert is on. But, her solo, acoustic show at The Knight Theater is next Friday night. There's still plenty to do, Charlotteans, as we await what could be our city's best concert of the year. (I can't help but gush. If you've ever heard the Seattle native belt out one of her ballads, you likely share my excitement.)
I could just as easily gush about the major fox who's playing Riff in West Side Story. The classic tale of rival street gangs and a forbidden love was revived on Broadway and now comes wheeling into Charlotte. It's the Sharks vs. the Jets in a battle nobody wins. Except the audience, who's treated to one of the best storylines and scores to ever come down a dark alley. Friday, Saturday, and Sunday. Find out more.
It's your last chance to see Sherlock Holmes: The Final Adventure at CPCC's Pease Auditorium. The always-reliable Hank West is in the title role. Details here.
Marital discord gets played for laughs in You Say Tomato, I Say Shut Up! Tickets, showtimes. A real-life Hollywood couple based the two-person show (they play themselves) on their own 15-year marriage. Ben Stiller is a fan. Friday, Saturday, and Sunday.
Next Fall was a Tony-nominated Broadway hit last year. Charlotte audiences are already getting to see it, thanks to Actor's Theatre of Charlotte. In the drama, an unlikely gay couple manages to have a successful relationship, despite one partner being an atheist and the other a devout believer. An unexpected incident challenges the non-believer's views. Friday, Saturday, and Sunday. Learn more here.
The divine Ruth Ava Lyons is back. After closing her NoDa institution, Center of the Earth gallery, I worried it would be difficult to get my regular Ruth fix. Fortunately, she's now represented by Hidell Brooks Gallery in SouthEnd. She's got a new show on view, and the opening reception is Friday from 6 – 8 p.m.
Remember Boyz II Men? They were one of the supergroups from the golden era of boy bands. No longer boyz, they're celebrating their 20th anniversary as a band and are playing Friday at the Knight Theater. Details here.
Whether you need comedy, drama, song, dance, laughter, tears, or a bit of mystery, you can find them all from Friday through Sunday. Have a cathartic weekend.