Weekend Top Picks for Oct 14-16: Xanadu, The Addams Family, and More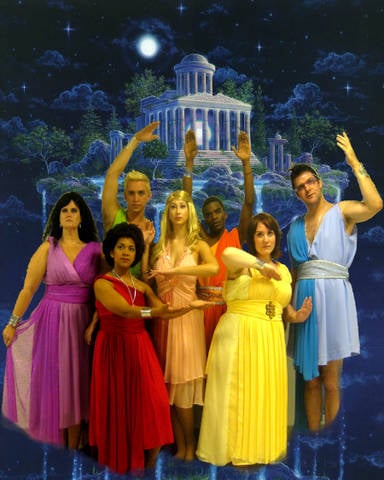 Surely, you'll be carving pumpkins, planting mums, and making a tabletop display out of autumn leaves and pinecones this weekend. Or, am I the only one celebrating The Greatest Season in such a fashion? I suppose some of you will be watching (yawn!) football. But, no matter how you're filling your fall days, everyone needs to make time for a little cultcha. And, there's plenty of it to be had this weekend. Denyce Graves is in the house!
Xanadu. Sometimes, culture comes breezing in on roller skates. And, to a throbbing disco beat. That's the case with the 1980s musical-on-skates now being staged by Queen City Theatre Company. The director and one of the stars talked to Revue about doing a show on wheels. Details.
The Addams Family. Two snaps up for Morticia, Gomez and clan, who have been reunited in the direct-from-Broadway touring musical. Daughter Wednesday is now all grown-up and has fallen in love with a "normal" man. That can only mean trouble. In an interview with the actress playing grandma, we learn more about the kookiness on stage. Details.
Opera Carolina: Il Trovatore. As I mentioned, the divine Denyce Graves is singing, and no one should miss out on that. Tickets, showtime.
Trey Anastasio. Phish's former front man plays a solo show at The Fillmore Friday night. Details.