Weekend Top Picks for Oct 28-30: Scary Stuff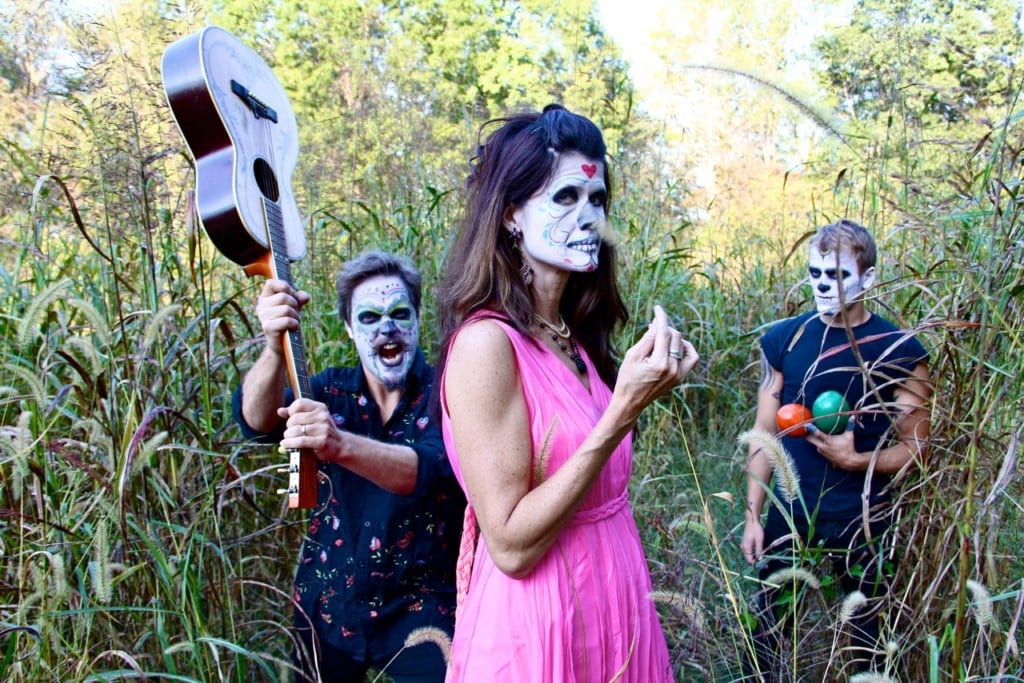 I always have dozens of sure-to-be-award-winning costume ideas each Halloween. It's the party invites that have been scarce in recent years. So, I have a grand time recollecting my best looks from days gone by. Costumes like The Food Lion (I wore a lion costume and made myself a necklace of food); the old, supine lady who yelled on TV, "Help! I've fallen. And, I can't get up" (required just a bathrobe, white wig, and an apparatus around my neck); and one of the Easy Spirit girls from the TV commercial (a group of friends and I wore short shorts, pantyhose, pumps, and we carried a basketball). The year I dreamed up the diaper-wearing astronaut costume, there wasn't a party invitation in sight. I coulda been a contender. It's the story of my life.
But, there's a whole witch's brew of things going on this weekend. No invitation necessary.
Gigi Dover and The Big Love (pictured) scare up a good time at The Double Door Inn on Saturday, Oct 29. The press release calls Dover's music "voodoo-laced Southern soul" and says the "doors creak open at 9 p.m." and the show starts at 9:30(ish). Costumes are optional but encouraged. www.doubledoorinn.com
The Wicked Divas of Broadway join the Charlotte Pops for Broadway hits from Phantom of the Opera, Gypsy, and — of course — Wicked. Friday and Saturday at 8 p.m. at The Blumenthal. www.charlottesymphony.org
Haunted Mansion. This one is high-end fun. Tickets for the costume party are $125 each, but $75 of that is tax-deductible, and it's all for a good cause: preserving Charlotte's lovely historic Duke Mansion. The mansion's executive chef is cooking up gourmet fare — more than just the candied apples and candy corn you'd find at lesser Halloween parties. The Bad Daddies will be rockin' until the midnight hour. Friday, Oct 28 at 6:30 p.m. Learn more.
The U.S. National Whitewater Center turns itself into a gore-fest on Saturday, Oct. 29 at 1 p.m. for "Red River Resurrection." Besides the river of "blood," there will be live music, an oyster roast, extended activity hours, a cornhole tournament and costume contests. It's FREE. Now, that's not so scary. Get the bloody details here.
It's your last chance to visit the Mother of All Haunted Houses. (Actually, it's a haunted farm.) Scarrigan Farms in Mooresville promises to be the scariest of all the area haunted houses and trails. Children under 12 are discouraged from coming, because it's just too nightmarish for them. 6:30-10 p.m. through the end of October. Check www.scarriganfarms.com to find out more.
Be careful out there. Goblins, witches, and the occasional Easy Spirit girl may be lurking.