Welcome to The Asbury
The Dunhill Hotel's new eatery is a study in old and new south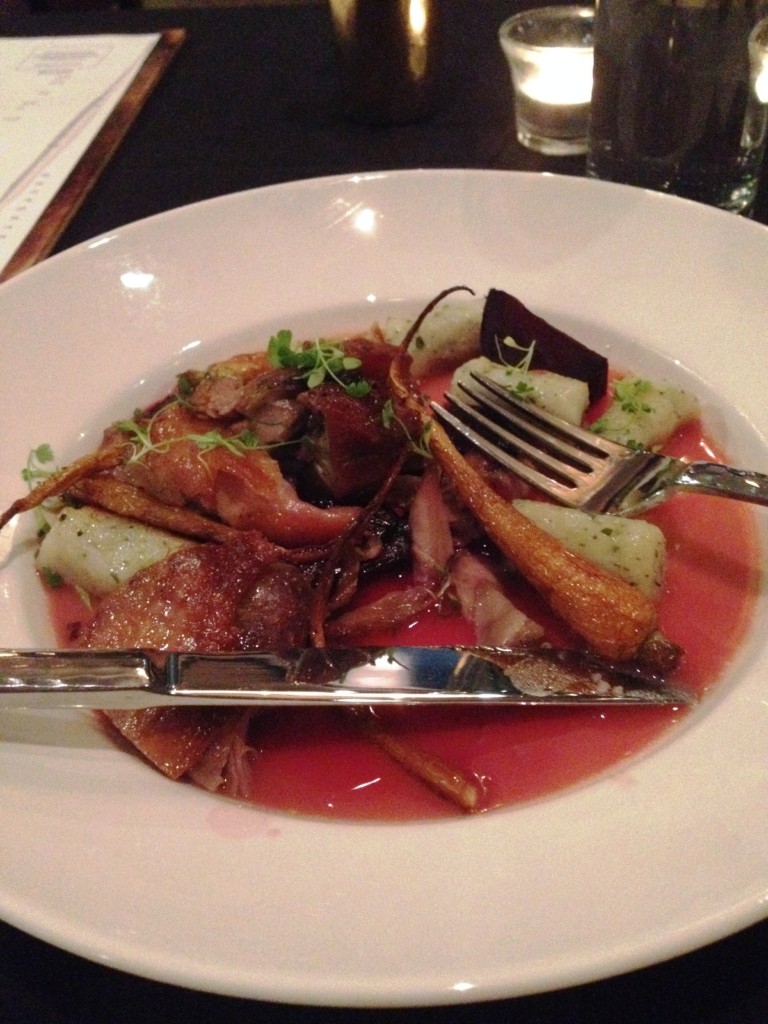 The restaurant only hosts some 30 seats inside, but the dark blue walls, sound of friendly voices, and smell of freshly baked bread makes The Asbury feel warm, inviting, and like the epitome of southern hospitality.
Look for a full story on The Asbury in an upcoming issue of Charlotte magazine, but here I wanted to go in depth about one particular dish: The chicken and dumplings. Coleman's rendition is the true embodiment the city — a classic southern dish reimagined for a new age.
Start with pieces of tender chicken cooked in a confit style. For those who aren't familiar, confit-style means the chicken is salted and seasoned with herbs and spices then cooked slowly in its own rendered fat. This gives the meat a rich quality, not unlike duck or goose — for which confit cooking is very common. The tender pieces of poultry are then nestled alongside perfectly roasted vegetables including earthy beets and super-sweet baby carrots. The dumplings, here, are where the dish takes a turn for new south. Coleman's dumplings are actually fluffy herbed potato gnocchi, just light enough to be reminiscent of biscuit dumplings. The entire concoction sits on a reduced chicken broth, tinted red by the beets, and all topped off by sprigs of fresh herbs.
The execution of one dish with this close attention to detail would be enough to earn Coleman nods of approval from self-proclaimed Charlotte foodies, but the entire menu is full of exquisite detail and a true melding of worlds.
The Asbury is now open — do not miss an opportunity to experience a true taste of Charlotte.