What is Hygge? (And How Do You Pronounce It?)
The Danish word represents a living concept that has risen to popularity in the U.S. within the past year. Learn how to bring hygge into your life as well as how to pronounce it.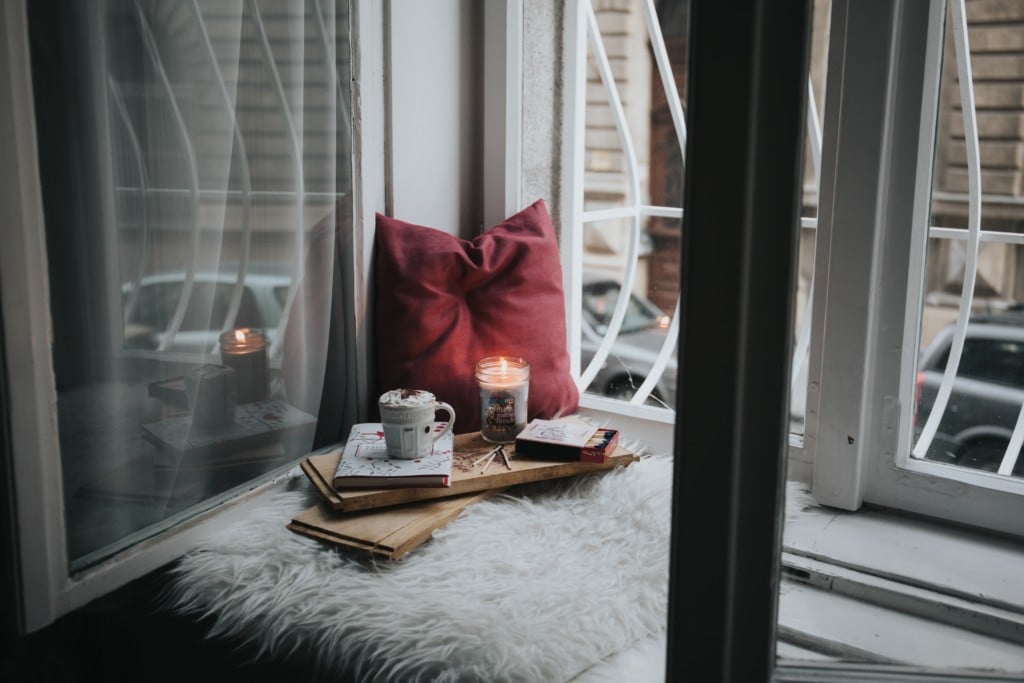 If you've been paying attention, you may have noticed a cozy, minimalist trend peaking. The style, known as hygge, was adopted from Denmark and began taking the United States by storm last year. Just take Charlotte's own Hygge Coworking, for example, named after the concept and exhibiting some of the unmistakable hygge elements. But what hygge is exactly (and how to pronounce it) remains a mystery to many. So, let's start with the basics.
How do you pronounce "hygge?"
Hygge is pronounced "hue-gah" or "hoo-guh," according to the video on Visit Denmark's website. If you can speak in a Danish accent, it will (obviously) help your pronunciation efforts. After all, you're dealing with a Danish word.
What is hygge?
Originally, hygge was a Norwegian word for wellbeing, but it has since evolved into a more specific term. VisitDenmark.com says Hygge is a general living concept that focuses on "a warm atmosphere and enjoying the good things in life with good people." Sounds lovely, doesn't it? Well, the rest of America thinks so, hence hygge's recent rise in popularity stateside. But how does one achieve hygge? Such a loose term can seem unattainable. It has no literal translation and can instead be defined by feelings and moments.
How to achieve hygge at home
Because simply defining the term with words like "coziness" and "togetherness" does not do hygge justice, it is up to you and how you interpret the pleasantness of good company in an inviting atmosphere. Hygge is a sense of intimacy created in any space at any moment. It makes guests feel welcome and warm. Since Scandinavian winters are known to be bleak, the concept of creating comfortable retreats became paramount to the Danish people and their happiness. Some quintessentially hygge elements are below.
Texture
Think soft, fur blankets and luscious rugs. Knits and plush items are musts for an inevitably warm, welcoming atmosphere.
Candles
Speaking of warmth, there's nothing quite like a flickering flame to make a place feel like home.
Enjoy the Simple Things
Delving more into the term's definition as it relates to "moments" and "feelings," the act of enjoying the simple things in life is supremely hygge. Take a moment to truly enjoy your morning coffee. Treat yourself to an indulgent bubble bath. Venture outdoors for a long walk with nature. Creating a hygge lifestyle encompasses a variety of areas beyond home design, just as your home's design can completely improve the way you live.
Phone Friends
Gathering with people is another important aspect of this Danish concept. Invite friends over for a weekend lunch, and create an atmosphere that allows for visitors. Simple changes such as ensuring there are enough chairs around a table make a big difference. To hygge with friends is also a way to bond and uplift others as you connect over wholesome food and feel-good drinks.
Take Time
Life is fast, and hygge reminds you that it doesn't always have to be so fleeting. Slow down. Enjoy the moment. Take the time to indulge in the time you're given, and be present.
Indulgence Over Extravagance
Lastly, it's important not to "overdo it." Hygge is all about taking a step or two back and feeling the positive effects of indulging in the basics. A well-lived life is not always perfectly planned out, and it is not a highlight reel. Hygge is not about impressing others. Instead, it's about creating a space in which visitors don't want to leave because they are enjoying the company, the food, and the overall atmosphere.