What the Charlotte Housing Market Can Expect in 2020
Is 2020 the right time to buy or sell a home in Charlotte? Jeff Adams, president of Helen Adams Realty, shares facts and figures that point to a strong year for both parties.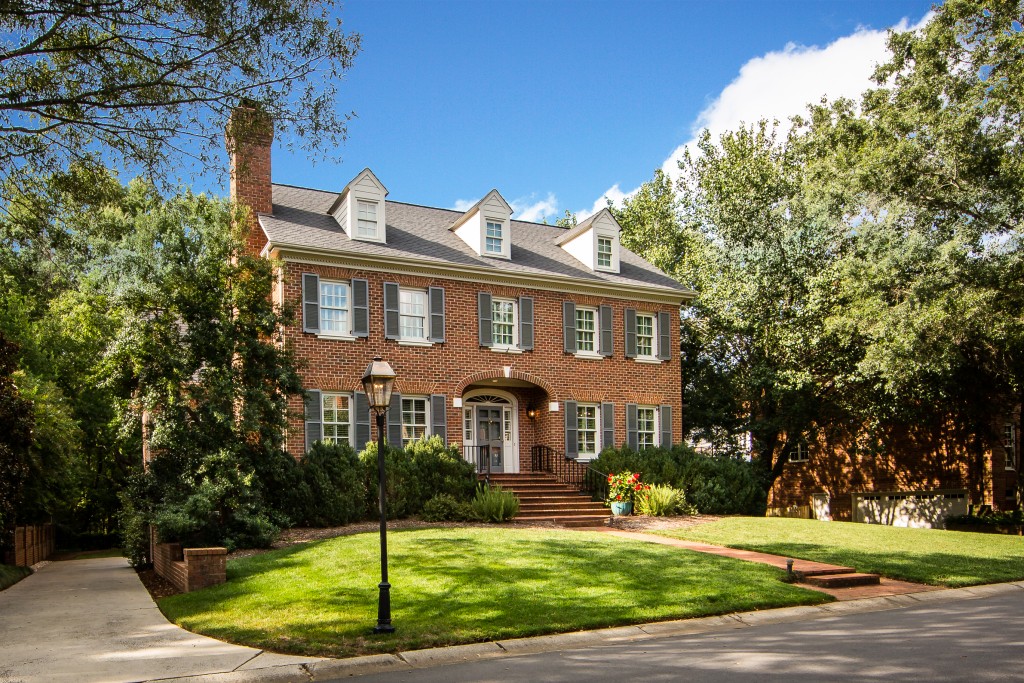 Whether you're looking to buy or sell a home in Charlotte (or fantasize about doing either of the two), it's important to know what's happening with the Charlotte real estate market.
In 2019, the real estate market experienced strong economic indicators—but what does that mean for buyers and sellers in Charlotte? The longstanding experts at Helen Adams Realty gave us some key takeaways to consider with 2020 real estate endeavors in the Charlotte area.
Charlotte Real Estate Market — 2019 Recap
Throughout the past year, home prices across Charlotte increased due to strong buyer demand, low mortgage rates, and a lack of inventory of homes for sale.
"One of my favorite stats is Charlotte's positive home price appreciation over the last 41 years, averaging a 4.4 percent gain annually," explains Jeff Adams, President of Helen Adams Realty.
"That's a hard track record to beat and looks strong for consumers wishing to make an investment in residential real estate."
Based on information from Canopy Multiple Listing Services, Inc. (CMLS), from Dec. 2018-Dec. 2019 in the Charlotte area, inventory of homes for sale shrank 23.9 percent, to 7,416 available homes. With fewer homes for sale and more buyers entering the market, home prices increased relatively.
In the Charlotte region, the average sales price was up 9.9 percent in 2019 (compared to 2018). Helen Adams Realty experienced this jump as well, with the firm's average sales price increasing to $450,811—almost $150,000 higher than the average for CMLS.
"Charlotte's year-over-year home price appreciation is the second-best in the nation," Adams says, referencing a recent CoreLogic Case Shiller Home Price Appreciation Summary.
"There's much that attracts buyers to the area, but I think it is our mild weather, proximity to the airport, major sports teams, and our business-friendly climate," he says.
As a firm, Helen Adams Realty saw successes in other year-over-year categories as well. The firm's total market share increased 12 percent, total sales volume increased 26.7 percent, and the firm's agent count grew to 214 Charlotte-area agents. "We're excited to have had another record-breaking year at Helen Adams Realty," Adams says.
Charlotte Real Estate Market — 2020 Predictions
Looking forward to 2020, the firm says they expect a "continued healthy economy and another strong year for buyers and sellers."
"Having been in business for 45 years, we have watched Charlotte grow north, south, east, and west at a pretty even pace in all directions. We are very fortunate to have four offices located in these fast-growing areas to serve clients around the Charlotte area."
Mecklenburg County and the counties bordering her have all benefited from Charlotte's growth.
Moody's Analytics predicts Charlotte-Concord-Gastonia will outpace the state and U.S. over the next year in job growth and development, giving clients more reason to invest in Charlotte-area real estate.
If you're interested in entering the Charlotte real estate market, contact your preferred Helen Adams Realty agent or reach out to their Referral Services Manager, Jordan Bass. Through Bass's diligent matchmaking process, she'll find the perfect agent to match your lifestyle preferences and real estate needs.