What the Hell …?
A charter school chain stonewalls on its use of taxpayer money—with a :)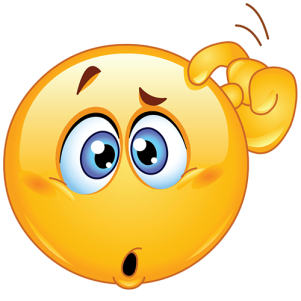 A chain of charter schools founded by arch-conservative Wilmington businessman Baker Mitchell has made public what it pays principals and assistant principals, information it had withheld.
This seems at first blush like a step forward. But the company left out an important detail—and its non-explanation is, charitably, kind of nuts.
The Charter Day School chain—and Roger Bacon Academy, the management company that runs it—did this not out of any commitment to transparency in its use of public funds but because the State Board of Education made it. And even then, the company omitted a particular salary, as detailed by ProPublica's Marian Wang, whose superb reporting told readers nationwide about Mitchell's schools last month:
The son of the schools' founder, despite working as "Information Systems Admin" at one of his father's schools, is missing from the disclosures.
As ProPublica detailed last month, both the chain of charter schools and the company that manages them were founded by a politically connected local businessman, Baker Mitchell. Millions of public dollars have flowed through the nonprofit schools to Mitchell's for-profit charter-management firm and another company he owns.
A believer in the power of the free market to drive education reform, Mitchell makes no apologies about the arrangement. He has also fought to keep the financial details of his management firm secret.
In a push for more transparency on how public dollars for charter schools are spent, North Carolina regulators this summer ordered charter schools to turn over the salaries of any management-company employees assigned to work at the schools.
Nick Mitchell, Baker Mitchell's son, is on the payroll of Roger Bacon Academy, his father's for-profit management company, according to both his LinkedIn profile and the schools' own organizational charts. The younger Mitchell is the only management firm employee listed on the schools' organizational charts whose salary is not on the list turned over to regulators.
Here's the really weird part.
Wang, being a journalist and all, questioned Baker Mitchell and John Ferrante, who chairs the board that oversees the schools, about the omission. Ferrante responded, "Why not tell the folks exactly why neither of us enjoys hearing from you? That is more productive, 'blaah, blaah, blaah.' Fool me once, shame on you, fool me twice, shame on me." Ferrante punctuated this with—yes—a smiley-face emoticon.
OK, two things. First, the "blaah, blaah, blaah" business refers to Baker Mitchell's dismissal of conflict-of-interest accusations, reasonable ones given that he's stocking the same schools his company is using taxpayer money to run: "It's so silly. Undue influence, blah blah blah."
Second … a smiley face? Are you kidding me? The writer and legal commentator Jeffrey Toobin once referred to another letter-ending smiley face (in a completely different context) as "a gesture almost too perverse to contemplate." I'm not equating the two, but I think the same description applies.