What to Buy: Want Versus Need for Baby Rooms
Before you go gung-ho buying baby room furniture, give this advice a once-over.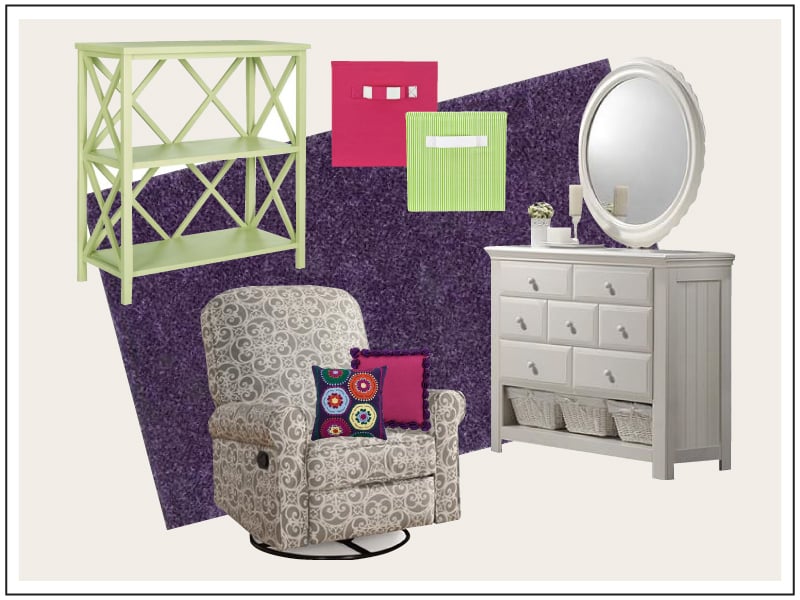 When you're expecting a new bundle of joy to arrive, it's normal to be excited. However, when people are excited, they tend to do things that are impulsive and, sometimes, irrational. When you become pregnant, you immediately begin to envision what it will be like when the new baby arrives. You also begin to envision what the baby's room will look like. Especially if you opt to find out the sex of the child beforehand, a gamut of decorating ideas infiltrate your mind, and soon enough, it seems like decorating the baby room is all you can think about.
But stop right there. Surely your dreams of a divine baby room include a slew of items that aren't actually necessary. Having a baby is already quite the investment, and wasting money on trinkets for his or her room is not a smart prepaid college plan. We got in touch with CoCo Peterson, the director of merchandise at online home furnishings retailer DEQOR, and she told us what is a "must" for baby rooms and what can be traded in for something a little more transitional and lasting.
Defining want versus need when it comes to baby rooms
Because babies grow so quickly, it's important to decipher what items in his or her room are able to grow with them and which ones are specifically baby-only fare. There's no need to throw away money on something your child will outgrow within weeks. Instead, take a hard look at the items on your baby room shopping list, and see which ones might be better off as some of the transitional pieces mentioned below.
What don't I need?
Here, we will go through some of the "wants" on which you can save a lot of money if you choose to forego them. For starters, you don't need a changing table. Instead, Peterson suggests a dresser (anchored to the wall) with a top row of small drawers where little onesies can be found. Then, as the child grows, socks and undergarments can reside in those drawers. As far as the toiletries for changing the baby go, simply organize them in a pouch hanging on the wall or in bins nearby.
As for the crib, you can wait a few months to purchase it. Most babies will stay in a bassinet until they are up to 20 pounds, so there is a little extra time to purchase a crib even after the baby arrives.
Another item you can "skip" is the toddler bed. Peterson makes a great point: "A toddler can sleep in a bigger bed, but a larger child can't sleep in a toddler bed. As cute as a racecar or castle bed can be, if you are trying to save money, you will want to forego these quick phase beds." What you can buy instead is a daybed. Daybeds are ideal transitional items because they aid the child while he or she is adjusting to sleeping without crib barriers.
What do I need?
One important piece of furniture for the baby room is a rocking chair, swivel chair, or a reclining glider. A comfortable chair like will not only come in handy as you rock your baby to sleep but also when you have to spend nights in the baby room. Similarly, an easy-to-wash cushy rug is a good purchase for this reason as well.
Of course, you'll need a variety of towels, blankets, and toys, but people usually receive these at baby showers. Don't purchase anything you're not sure about until you deem it a necessity. You'd be surprised how many "baby things" simply aren't necessary to raise a happy and healthy baby.
What about hand-me-downs?
Lastly, if you have a family member or friend volunteering to give you hand-me-down furniture, just be sure to efficiently review safety warnings. Depending on size and style, some car seats can only be deemed "legal" for 5-9 years, and the same case can be true for certain beds. It is most important to check on the safety of a bed, and buying it brand new will assure you of its safety level. Peterson says beds are the biggest safety issues, so don't try to save money by accepting an old one from a friend. It's much better to have the peace of mind that your kid is safe and sound.