What Would the N.C. Amendments Mean, If Enacted?
A primer ahead of Election Day 2018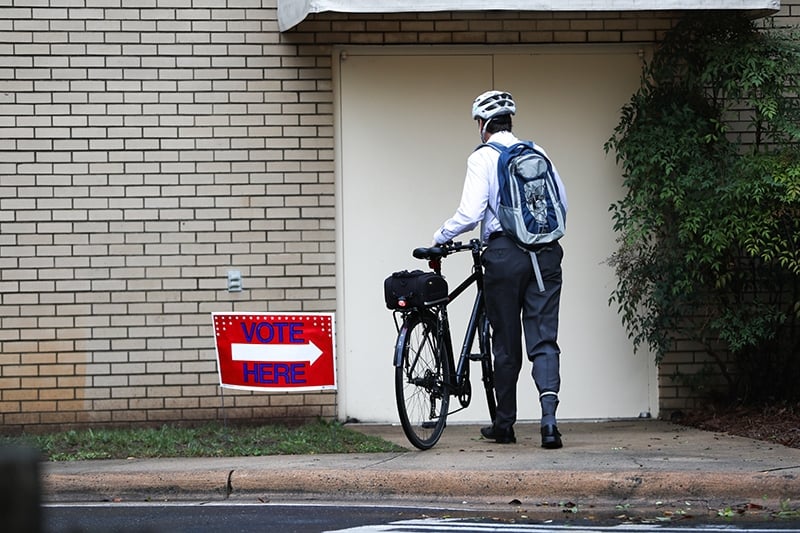 ON ELECTION DAY this Tuesday, North Carolina will either approve or reject six state amendments. All six, which were put on the ballot by a General Assembly vote, are divided by party lines—the N.C. Republican Party wants to approve all six while the N.C. Democratic Party wants to reject all six. Here's a closer look at what they would mean for the state, if enacted:
The right to hunt, fish, and harvest wildlife
This amendment cements a state constitutional right to something that is often thought of as a part of American culture: hunting, fishing, and harvesting wildlife. If this amendment passes, the changes would have no apparent effect on state or local laws.
Protection for victims of crime
This amendment expands the rights of victims including a list of enumerated rights and details the enforcement of these rights. It could present some additional budgeting needs if enacted, since the mandate's work would fall on district attorneys.
Income tax capped to seven percent
North Carolina's income tax is already below the seven percent mark, so the impact of this amendment won't be seen immediately. Over time, this amendment will keep income tax levels from ever exceeding seven percent so the burden may create a higher sales tax.
Voter ID laws
The language on this amendment doesn't specify what type of identification would be required of voters so the impact is not yet known. North Carolina does not currently have any voter ID laws so this would mark a big change for the state. According to the North Carolina Justice Center, there are an estimated 218,000 registered voters who do not have a photo ID.
Filling judicial vacancies that occur between judicial elections
This amendment has seen the strongest opposition; every living governor (both Republican and Democrat) is opposed. If enacted, this amendment will make filling judicial vacancies the responsible of the General Assembly, instead of the governor as it is now. This applies only to vacancies that arise in between judicial elections.
Board of Ethics and Elections Enforcement
North Carolina currently has a nine-member Board of Ethics and Elections Enforcement, but this amendment would change that to eight members, split evenly between the parties. The challenge of making decisions with a 4-4 split is the real impact this could have on the state.