Where to Buy Now
Despite the economy, there's still hope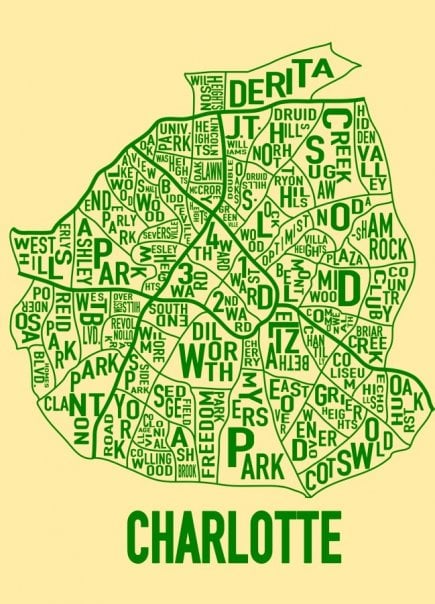 The  sluggish real estate market makes it tough to identify which Charlotte-area neighborhoods might be the next growth spots, but they're there. Really. We asked real estate experts for their picks on the up-and-coming hot neighborhoods.
FIRST WARD
Chosen by: Dr. Richard Buttimer, professor of finance and real estate, Belk College of Business, UNC Charlotte
Why? It's hard to argue against investing in uptown land with rock-bottom interest rates. And if Levine Properties' plan for a thirty-two-acre First Ward urban village and park develops, "that'd be a very attractive area for condo development," says Buttimer.
HISTORIC WEST END
Chosen by: Stephane Berwald, president, Metrolina Minority Contractors Association
Why? It's a low-income area, but city officials and nearby Johnson C. Smith University are putting money into road improvements and developing the mixed-use Mosaic Village on West Boulevard, and the area's proximity to uptown and Interstate 77 gives it high points on the location, location, location scale. Says Berwald, "I see it as kind of a new NoDa."
SOUTH END
Chosen by: Ken Szymanski, executive director of the Greater Charlotte Apartment
Why? It's a fairly obvious choice, although the recession has dampened South End's growth. But the raw tools are still there—it's close to uptown, accessible to bars, restaurants, clubs, and galleries for the creative class, and plenty of room to grow with the LYNX light-rail line up and running. "You can be a little pioneering as you go south, with all that vacant land," adds Szymanski.
NEAR MEADOW LAKES II, ROCK HILL, S.C.
Chosen by: Pam Morrell, broker, Keller Williams Realty, and past president, Piedmont Regional Association of Realtors, Rock Hill
Why? The subdivision is in an area poised to receive overflow growth from Charlotteans searching for lower taxes and cheaper land, and the area's vacant homes are still in good shape. "Looking at the value of a house there, you can get the two- or three-car garage, upgrades, all the bells and whistles, for probably 20 to 25 percent less than you'd get by building," says Morrell.
NEAR SUN CITY CAROLINA LAKES, FORT MILL, S.C.
Chosen by: Lind Goodman, broker in charge, Henderson Properties, Charlotte
Why? "Before the market turned, where new homebuilders were going was Lancaster County, out Highway 521, near Sun City Carolina Lakes [a Del Webb retirement community]," says Goodman. "I think if the market comes back, that area will boom. The land in south Charlotte is gone. There's nowhere else for the growth to go."
NORTHWEST CABARRUS, CONCORD
Chosen by: Jody Rich, broker-owner, Re/Max Leading Edge, and incoming president, Central Carolina Association of Realtors, Concord
Why? It's the area along Interstate 85 between Poplar Tent Road and N.C. Highway 73, both of which take Cabarrus residents straight to the Lake Norman area. It's close to Concord Mills, too, and Charlotte is a mere skip down the interstate. "As new construction is slowly coming out from under its rock," says Rich, "this is where we're seeing those builders."
BIRKDALE, HUNTERSVILLE
Chosen by: Jim Cusato, Wilkinson & Associates Real Estate, Charlotte
Why? "It's just the whole convenience of having a work-live area so close by, with the stores and the apartments above it, and it's less than a mile from the lake," says Cusato. "I often tell people that if I was moving to Charlotte and didn't have to be anywhere, I'd choose the lake every time. It's the old adage: 'They're not building any more land by the lake.' "
ANTIQUITY, CORNELIUS
Chosen by: Mike LaRuffa, president, Builder Services Inc.
Why? It's the kind of mixed-use, smart-growth community in growing semiurban "cores" that people are flocking to, with access to mass transit, shopping, and other services, but far enough outside the urban center to maintain a sense of separation. Housing there is relatively affordable, too; townhouses go for under $200,000.