Where to Eat Easter Brunch in Charlotte: 2019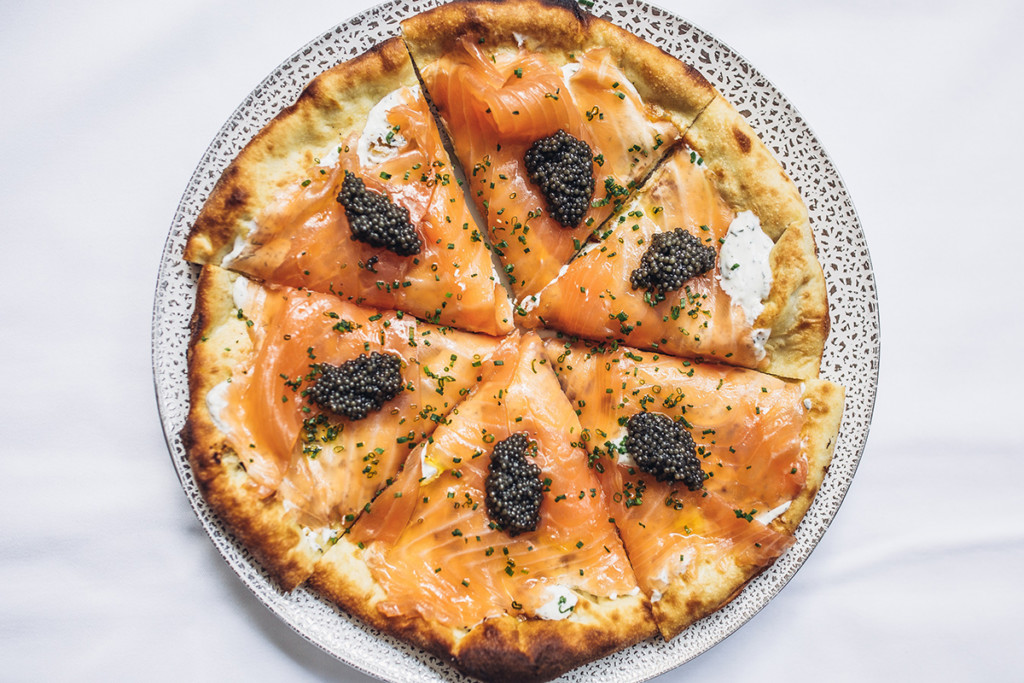 AS EASTER SUNDAY nears (April 21), it's time to start making those brunch or dinner plans in Charlotte. This year, we've curated five that are sure to please and vary in offerings. Go straight to the websites of these spots or call to make reservations.
---
Angeline's Charlotte
303 S Church St.
8 a.m.-3 p.m.
This spot, which appeared on our 25 Best New Restaurants list earlier this year, says it's combining Southern brunch staples with a "Northern Italian twist." Angeline's teases "Waffle-Fried Chicken," a prime rib carving station, and a biscuit and gravy bar. $40 for adults; $20 for kids.
---
Bistro La Bon
1322 Central Ave.
274 S Sharon Amity Rd.
10 a.m.-4 p.m.
Bistro La Bon's "brunch buffet smorgasbord" returns this year. On the line-up: Beef Brisket, Tandoori Chicken and Basmati Rice, Roasted Scottish Salmon, Crab Mac & Cheese, Asiago Cheese Grits, Roasted Leg of Lamb, ham, and more. $36 for adults; $17 for kids, 12 and under.
---
Mama Ricotta's
601 South Kings Drive, Ste. AA
10:30 a.m.-2 p.m.
Mama Ricotta's had a carving station with oven-roasted porchetta and leg of lamb, a mozzarella bar, desserts, and cold meal options, but we're most enticed by its long list of "hot" items, which includes Salmon Arrostiti, Chicken Bianco, Penne Alla Vodka, Amma's Ravioli, Baked Ziti with Tomato Basil Sauce, Potato Gnocchi with Roasted Asparagus, Scrambled Eggs with Mascarpone Cheese, and other traditional brunch fare and options.
---
Fin & Fino
135 Levine Avenue of the Arts, Ste. 100
11 a.m.-4 p.m.
For its east supper, Fin & Fino says it will showcase its small plate menu, "along with a few amazing chef features." Read our review of the uptown spot, which dives into its regular offerings, here.
---
WP Kitchen + Bar
6706 Phillips Place Ct.
11 a.m.-3 p.m.
Of course, you can expect Easter pizza at this SouthPark spot. Two options: Carbonara with garlic cream, potatoes, bacon, parmesan, egg, and calabrian chili oil and Smoked Salmon Pizza with dill cream, caviar, and chives. But their brunch items also include doughnuts, Maple-Glazed Pork Belly, Crispy Chicken Biscuit, Korean Chicken + Waffles, Smoked Salmon Benedict, and much more.