Where to Eat on New Year's Eve in Charlotte
Charlotte restaurants with special New Year's Eve dinners.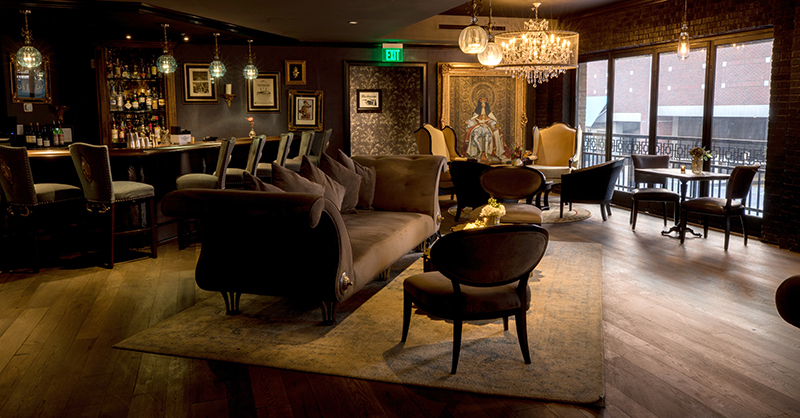 Are you ready for 2017 to be over yet? If you're one of the many who answer "yes" with no hesitation, you may want to treat yourself to a classy dining experience on the final night of the year. You know, to start off 2018 on a nice note. And if ringing in the new year at one of these New Year's Eve parties doesn't suit your fancy, consider sitting down at a restaurant serving up special meals.
What to expect: There will be live entertainment from 8 p.m. to midnight, a four-course chef tasting, a champagne toast, and complimentary party favors. What you pay depends on the time you choose to come in: The early seating from 5:30 to 6:45 p.m. costs $55; the mid-seating from 7 to 8:15 p.m. is $65, and the late seating from 8:30 to 11 p.m. is $75. RSVP on OpenTable.
What to expect: For $70 per person, you can enjoy a four-course dinner prepared by Chef Kevin Samuel, along with a champagne toast at midnight. Seatings for dinner will go from 5 to 11 p.m., and reservations are required. Grab your seat by calling (704) 333-4646.
What to expect: Chef Tom Dyrness has prepared some special New Year's Eve features to be offered in addition to Mama Ricotta's regular dinner menu. Each item is individually priced.
What to expect: Enjoy five courses of Italian-inspired dishes for $75 per person. There will be two seating times—one at 5 p.m. and the other at 8 p.m.
​
What to expect: Either grab a reservation or walk right in between 5:30 and 10 p.m. to enjoy the regular dinner menu in addition to some exciting dinner features and champagne specials.
What to expect: Vivace is offering a four-course meal, and the price depends on what time you come in to sit. If you come in earlier and eat between 4 to 6:30 p.m., dinner is $50 per person. Then, the price is $65 per person from 6:45 to 11 p.m.
​What to expect: Tiered seating times are the deal here, too. Pay $75 to sit between 5 and 5:45 p.m., $80 between 6 and 6:45 p.m, and $90 between 7 and 7:45 p.m. The final seating of the night starts at 8 and will cost $120. Included all the ticket prices: a four-course meal and either a half bottle of bubbly for two or a full one for four. The $120 ticket also grants access to post-dinner dancing to the live DJ after the ball drops. Head to 5churchcharlotte.com or call (704) 919-1322 for reservations. Separately, there will be the option to take part in the late-night open bar and buffet until 2 a.m.
What to expect: Pay at tiered seating prices for a five-course tasting menu from Chef Jamie Lynch and either a half-bottle of champagne for two or a full one for a party-of-four. It's $65 from 5 to 5:45 p.m., $70 from 6 to 6:45 p.m., or $80 from 7 to 7:45 p.m. Get in on the after-party activity with a $110 ticket to sit starting at 8 p.m. For reservations, visit sophiaslounge.com or call (960) 260-3227.