Where to Find: Pumpkin Dishes
It's fall, so, this was bound to happen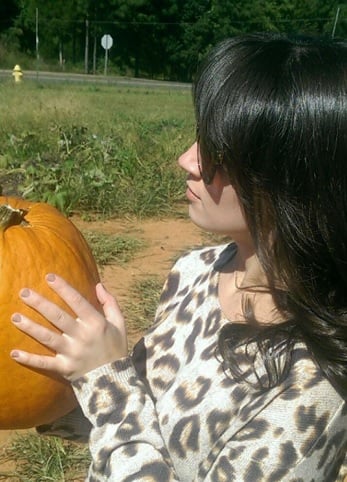 Even barely two weeks into October, you're probably sick of pumpkin this or pumpkin that. However, have you TRIED the pumpkin dishes Charlotte has to offer? Instead of hanging out in a patch this weekend, head to one of these eateries for a true taste of fall.
Heirloom:Clarke Barlowe's restaurant in Coulwood has a menu that changes daily, but pumpkin has been a theme for the last few days in the dessert course. Last night, pastry chef Joselyn Perlmutter created what was called the baked pumpkin patch, featuring pumpkin ice cream, a shortbread cookie, toasted vanilla meringue, spiced pumpkin puree, and roasted pumpkin seeds.
Stagioni: Leading the pack is this newest addition from the Moffett brothers, with at least three pumpkin dishes. The early pumpkin soup heralds the arrival of autumn with a creamy base topped with pickled celery salad, lobster mushrooms, and herb cream. Additionally, the agnolotti pasta features pumpkin and sweet potato in a brown butter cream sauce AND the duck entree features the famous orange gourd with kale and duck confit risotto.
Blue Restaurant: The worldly eatery has a few seasonal specialties including the duo of scallops, which features jumbo scallops alongside red wine braised short ribs nestled next to pumpkin spaetzel, confit cippolini onions, and roasted carrots. There's also a pumpkin cheesecake …
Napa on Providence: The trendy restaurant has a grilled bone-in pork chop with pumpkin gnocchi, roasted Brussels sprouts, caramelized apples, and panchetta to keep you feeling warm and fuzzy.
Osso: While we're on the pumpkin pasta front, we should mention Osso's pumpkin tortellini. The plump purses are served with sweet Italian sausage, rapini, garlic, and olive oil.
Vivace: The Italian eatery is serving a sweet and festive way to end a meal; try the spiced pumpkin crostata for dessert. It's dished up alongside some very seasonal cinnamon gelato.
Peculiar Rabbit: After all that food, you'll need a drink to wash it down. Peculiar Rabbit has a pumpkin cocktail — the pumpkin old fashion — featuring Knob Creek whiskey, pumpkin, brown sugar, and orange bitters.
If you can't fit all of these restaurants into one weekend (disappointing, I know), try to get to them quick! Fall menus will quickly give way to winter.
Did I miss your favorite pumpkin dish? Let me know in the comments!