Where to Find Sour Beers in Charlotte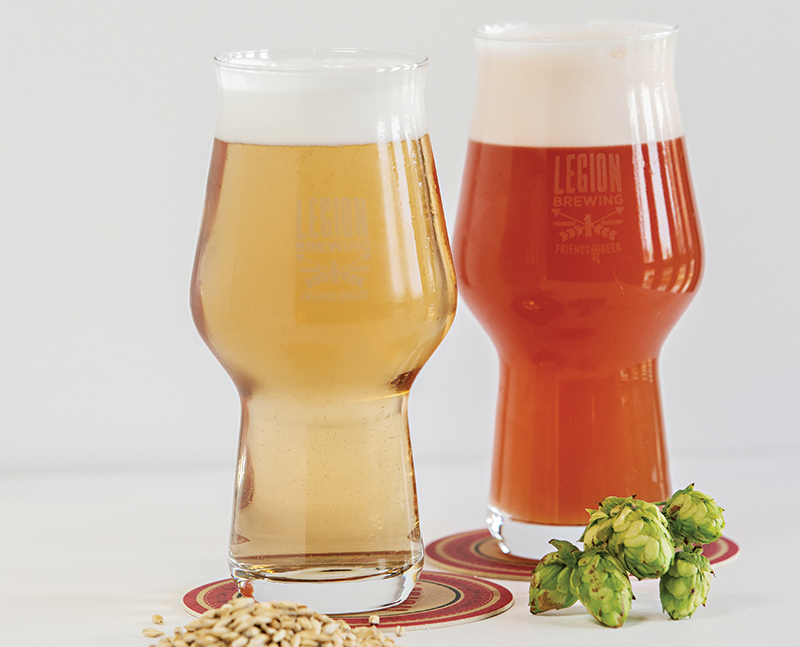 PUCKER UP, CHARLOTTE. Sour beers have quickly become popular, but they're far from new to the beer scene. In fact, this style has been around for centuries, started by Belgian brewers. Sour beers, as their name implies, have a bit of tartness, or what some call a "funky" taste.
Why the recent heightened interest? Salud Beer Shop owner Jason Glunt, arguably the area's foremost expert on sour beers and wild ales, has a few ideas. Since opening four years ago, his bottle shop has carried a wide variety of sours, and Salud's annual sour beer festival, "Release the Funk," is a sought-after ticket.
"Some people say, 'Oh, it's a fad,'" he says. "Let me tell you, it's not a fad. It's a style of beer. It gives great contrast to hoppy beers and can pair really well with certain foods. I think (the recent popularity) is part of the evolution of the beer drinker. As more people get into craft beer, they start with IPAs and then are ready to expand their palate. Once they try their first sour, it's like a tunnel where there are hundreds of different ones to try."
Whether it's a Berliner Weisse, Gose, or Lambic, to name a few, there's no shortage of offerings among sours. And as Glunt noted, the sour craze seems here to stay, especially with NoDa Brewing Company launching a full sour program in 2017. Here are some other area breweries that are making sours sure to tantalize your tongue.
D9 Brewing Company
This Cornelius brewery has charged toward becoming known for its sours, sparked by a 2016 Great American Beer Festival gold medal for its Systema Naturae, a wild ale brewed with scuppernong and lily (this is the second in a continuing series of beers). There are always experimental batches in the taproom, and you can find Viking Fraoch (a Scottish sour), Ezekiel 25:15 (a black sour), and Whiskers on Kittens (a blond sour) at your favorite bottle shop year-round.
Free Range Brewing
Above the tap handles at Free Range reads its motto: "Let Your Taste Buds Roam." Since it opened in NoDa last July, patrons have enjoyed a heavy rotation of sours. You'll find brothers Jeff and Jason Alexander using hibiscus, lavender, and other locally sourced ingredients to create beers such as Keep on Pickin', a farmhouse ale, and Don't Dill-E-Dally, a cucumber gruit.
Legion Brewing
Located in Plaza Midwood, Legion has sours led by the tasty Carolina Sparkle Party, a Berliner Weisse that is light and refreshing with an almost effervescent finish. That beer is on tap year-round, and you'll find other sours depending on the season (for instance: Juan Direction, a Margarita Gose, in the summer, and The Jungle Barrel, a Weizenbock aged in Nicaraguan rum barrels, in the fall).
Wooden Robot Brewery
Wooden Robot debuted a year and a half ago with Hop Rocks, an incredible sour IPA that wowed the city's craft beer scene. That allowed the South End brewery to grow an immediate following, and it's yet to disappoint with farmhouse ales, saisons, and sours—including the brewery's first bottle release, Galactic Nexus, a raspberry sour ale.