Where to Get Fried Chicken in Charlotte: 2021
A curated list, with curbside, delivery, and takeout options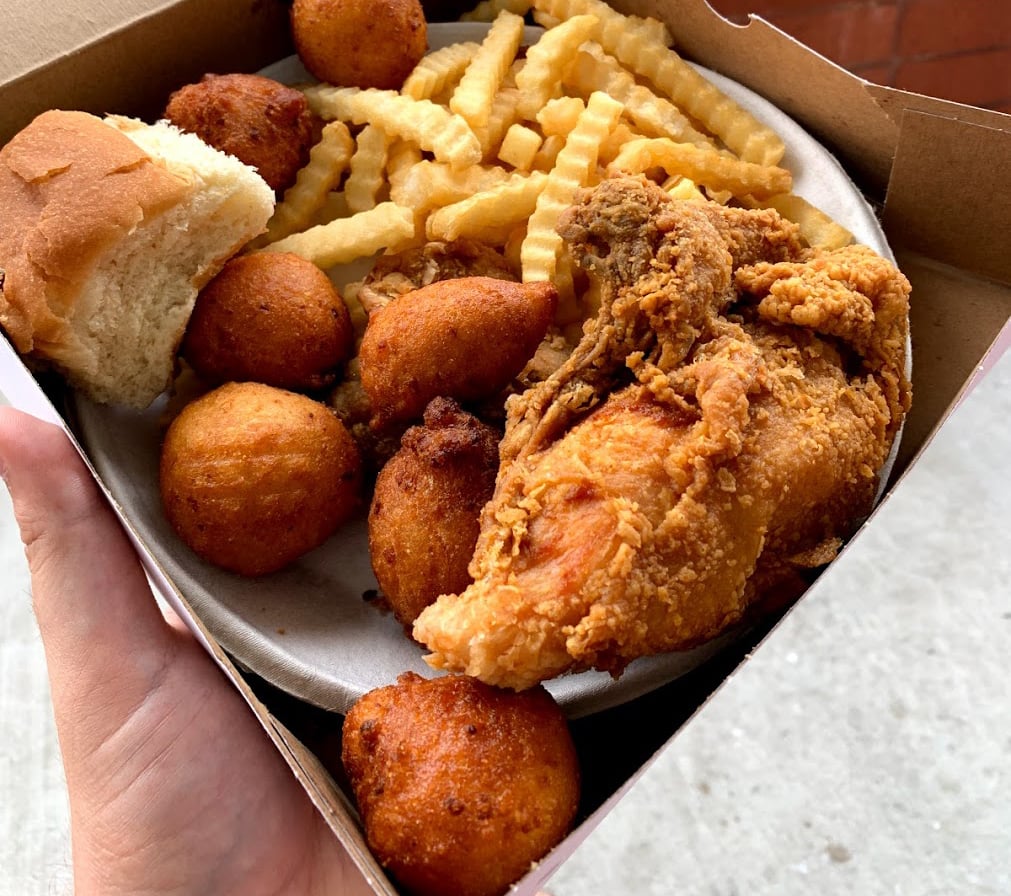 WHERE CAN I get some great fried chicken? It's an essential and age-old question. And if you're in Charlotte, we have recommendations:
---
Price's Chicken Coop
1614 Camden Rd.
Takeout, Tuesday through Saturday
Opened in South End in 1962, Price's has long been hailed as Charlotte's top spot for fried chicken, whether you like your meat white or dark. Try not to smile when you get one of Price's signature boxes, packed with gorgeous, golden pieces and sides.

---
The Quik Shoppe
201 East Blvd.
Takeout
Underneath the novelty of being "chicken from a gas station," there lies a simple truth: It's actually really good. The crisp breading on Quick Shoppe's pieces is where the magic lives. Like Price's, there's no place to sit here, but sometimes, you just have to find a bench somewhere and get to it.

---
The Chicken Box
1331 W. Sugar Creek Rd.
Takeout (or delivery through Postmates and DoorDash)
Chicken Box is another one of Charlotte's legendary spots to grab this Southern staple. You not only have white and dark options here, but also wing-only dinners, chicken livers, chicken gizzards, and more.
---
South 21 Jr
6920 N Tryon St.
Takeout, Tuesday through Saturday
South 21 Jr has the rare honor of being known for both great burgers and great fried chicken, covering my personal basic food groups. Its well-decorated chicken dinner comes with the Charlotte standard: fries, coleslaw, and a roll.
---
Haberdish
3106 N Davidson St.
Dine-in and takeout
Haberdish is the most grandiose of this bunch, but don't let that fool you: The fried chicken here is steadfast and worth your time. The menu offers the simple descriptor of "brined, batter, fried," and along with this spot's rich mac and cheese, never disappoints.
---
Mert's Heart & Soul
214 N College St.
Dine-in and takeout
This uptown soul food staple is where you take Mom and Dad when they're in town. Drop its Diners, Drive-Ins, and Dives appearance to really impress 'em. Mert's housemade seasonings set the "Southern Fried Chicken" here apart, alongside its cornbread (and two other sides) that accompanies it.