Where to Get Lobster Rolls in Charlotte
Options of varying styles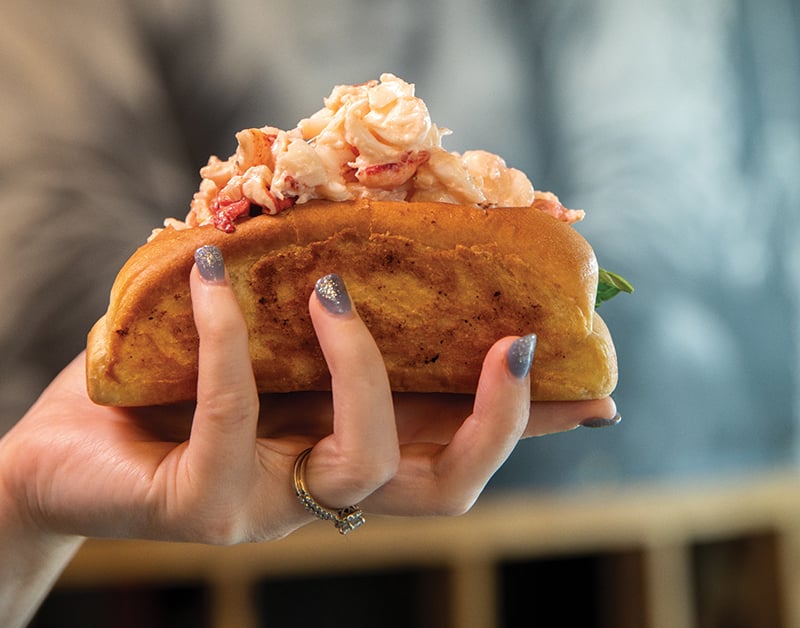 The Waterman Fish Bar
South End: 2729 South Blvd., Ste. D, 704-275-5558
The lobster rolls and shrimp po' boys are two of Charlotte's best seafood lunches. Their classic roll ($23) appears on the spot's all-day menu and comes in two varieties: "Maine Style" with cold mayo or "Connecticut Style with warm butter.
SNAP Shellfish
This hidden seafood shack just won a Best of the Best Award for "Ghost Kitchen" in 2021. Its split-top lobster roll ($22) is warm, buttered, and "slathered in mayo." It also has two other tasty lobster entrees: the Lobsterrito and Fried Rice the Lobster Way. (Note: SNAP's website says service is momentarily paused, but be sure to take advantage when it reopens.)
Hello, Sailor!
Cornelius: 20210 Henderson Rd.
Joe and Katy Kindred's second restaurant serves Carolina classics like fried catfish, blue crab claws, and hushpuppies with a side of honey butter. You can get a lobster roll ($30) on the Kindreds' famous milk bread, which is revered on its own. No matter how you slice it, a meal here tastes like an instant vacation.
Fin & Fino
Uptown: 135 Levine Avenue of the Arts, Ste. 100
This uptown spot is celebrated for its raw bar, but if you're in the mood for handheld decadence, try the Lobster & Shrimp Roll ($24), packed with mayo, lime, togarashi for some spice, and sesame.
Sea Level
Uptown: 129 East 5th St.
Sea Level also just won a BOB award for its head-turning, three-tier seafood tower: "Truist Tower." Its stellar Lobster Roll, like The Waterman's, comes in Connecticut and Maine styles. Each sammie here is served with Golden Grains bread, and either fries or slaw.
Growlers Pourhouse
NoDa: 3120 N. Davidson St.
Growler's debuted its version alongside other new items last year. Their buttered Maine Lobster Roll ($20) comes with tarragon and parsley mayo. The tarragon adds a subtle, licorice-like taste to the roll, which is accompanied by either fries or purple slaw.
Link & Pin
South End: 155 New Bern St., or Huntersville: 9723 Sam Furr Rd.
Link & Pin says its hefty Lobster Roll ($35) comes with "tail and claw meat from a whole (1.25-1.5 lb.) fresh Maine lobster." Served in a buttered New England brioche roll, the item appears on the spot's "Large Plates" menu and includes hand-cut fries.