Where to Watch the 2019 World Cup Final in Charlotte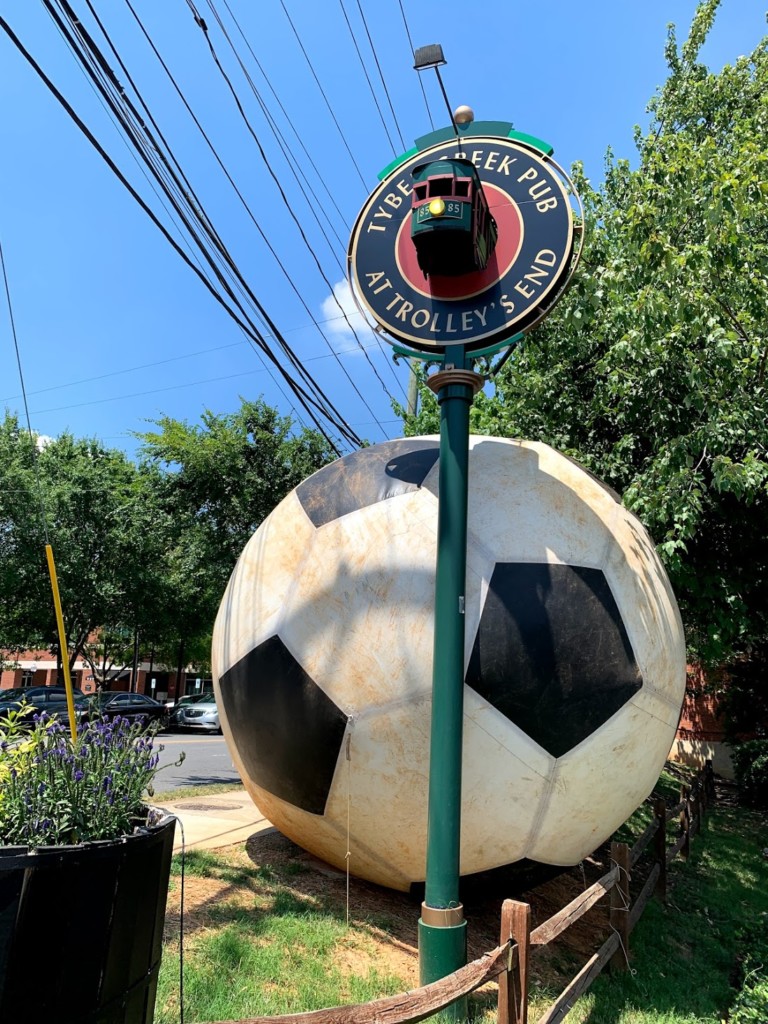 The United States women's national soccer team has once again made it into the World Cup final, and the big game arrives on Sunday (July 7) at 11 a.m. For those who like to root for the home team with a crowd, Charlotte has plenty of places to enjoy the match. Below, we have a growing list of watch parties.
Big Ben British Restaurant & Pub
South End
Big Ben gets packed on gamedays, so the spot advises folks to get there early to get a seat. Bonus: Patio has a TV and game sound, as well. Specials include $3 Corona Premier, $4 Bloody Marys and mimosas, and Mimosa Carafes. 2000 South Blvd #150.
Courtyard Hooligans Soccer Bar & Pub
Uptown
The beloved, international uptown spot opens at 10 a.m. on Sunday and will show all three of Sunday's massive games: the World Cup Final, Copa America Final, and the Gold Cup Final. 140 Brevard Court.
Jack's House
Elizabeth
It's fitting that the official sports bar for the Charlotte Independence would have a watch party for Sunday's big game. The spot, which serves beer, cider, and wine, will also be hosting folks for the Gold Cup game that night. 1523 Elizabeth Ave.
Dilworth Grille
Dilworth
As usual, this spacious, popular neighborhood spot is doing it big. This watch party is touted as Charlotte's official American Outlaws party. Specials include $4 Bloody Mary's and Mimosas and $2.75 Miller Lite and Coors Lights. (There will also be a half-time raffle.) 911 E Morehead St.
Graham St. Pub & Patio
Uptown
A solid option for uptowners: This Third Ward locale opens at 10 a.m. and offers a slew of specials: "$3 Mimosas, $4 Bloody Mary's, $15 buckets of domestic, $15 Mimosa carafe, and $10 Deep Eddy's buckets." 400 S Graham St.
Tyber Creek Pub
South End
Eagle-eyed Charlotteans will recognize this place as the one with the unthinkably massive soccer ball in front of it during the World Cup. The two-level format of this neighborhood pub gives you options on finding a good spot. 1933 South Blvd.
Blackfinn Ameripub Uptown
Uptown
Beer, cocktails and "modern American food" are served here. For those looking for big screens to watch the game in uptown, this venue will be a big contender. 210 E Trade St.
Town Brewing
Wesley Heights
The relative newcomer to the brewery scene is hosting a watch party on Sunday, opening early at 10:30 a.m. (This spot appears in our date night series, "A Night Out in … ," here.) 800 Grandin Rd.
Rí Rá Charlotte
Uptown
This soccer-loyal Irish pub is known for being available as early for 6 a.m. for World Cup games. Screens and projectors throughout the spot offers options for bigger crowds. 208 N Tryon St.
Brewers at 4001 Yancey
LoSo
The brewery opens at 11 a.m. and will have $5 pours of Swipe Light, Bengali, and Liberty Bell Ringer throughout the day to celebrate. (The spot appeared on our 25 Best New Restaurants list.) 4001-A Yancey Rd.
Caswell Station
Elizabeth
This watch party is for the brunch lovers. Also, they'll be offering $3 mimosas, $12 Mimosa Carafes, $4 Bloody Marys, and $12 domestic buckets. 366 N Caswell Rd.