Whisky River and 5Church Anniversary Parties, Martini Night, Flock12 Launch Party, and More May 14-16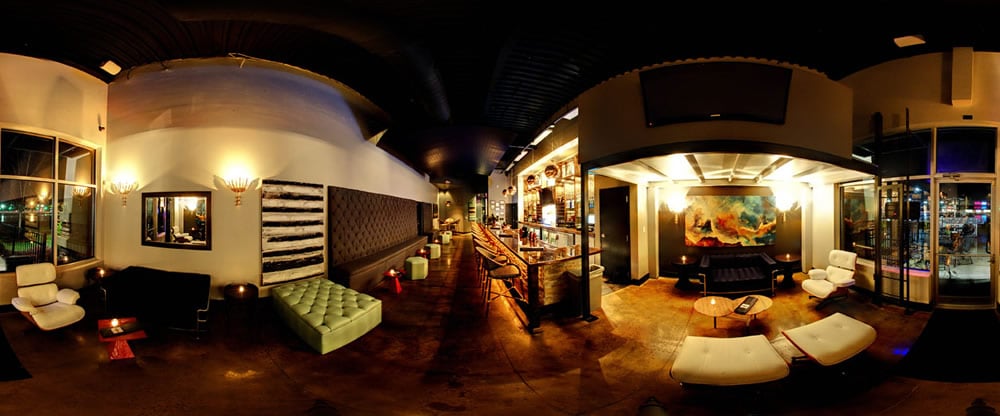 All the cool kids hang out on school nights, so check out this list of weeknight social events and parties.
Tuesday, May 14
Third Annual Mac & Cheese Eating Contest to Benefit Cystic Fibrosis Foundation
This competitive-eating contest will pit several local gluttons, including Whiskey Warehouse manager Al Giacomucci and Charlotte food and bev connoisseur Larken Egleston, against each other in an eight-minute battle to consume as much of the bar's signature macaroni and cheese as they can. Participating eaters will each make a contribution to the Cystic Fibrosis Foundation, and spectators are welcome to make donations in the name of their favorite contestant in hopes of winning prizes. Drink specials will be served. 7 p.m.
Whiskey Warehouse
, 1221 The Plaza,
whiskeycharlotte.com
.
College Night Five-Year Anniversary Bash
Dale Earnhardt Jr.'s popular nightclub kicks off its weeklong five-year anniversary celebration with this party. On this night, there'll be five DJs—DJ Boss Austin, DJ Complete, DJ Dirty, DJ Supa Skip, and DJ Rowshay—entertaining the college night crowd. $5 cocktail specials. 10 p.m.-2 a.m. $5.
Whisky River
, at EpiCentre, 210 E. Trade St.,
whiskyrivercharlotte.com.
Wednesday, May 15
Arturo Sandoval Live
To commemorate the grand opening of this new Windsor Jewelers location, award-winning jazz artist Arturo Sandoval will perform a live outdoor concert. 7-9 p.m. Free.
Phillips Place Courtyard
, 6700 Phillips Place Ct.,
windsor-jewelers.com
.
Half-Price Martini Night (weekly event)
It's a Wednesday night party on the lake. All martinis are half-price, along with $2 select domestic beers. At 10 p.m., DJ BOB spins. 4 p.m.-2 a.m. Free.
The Olive Martini
, 279-E Williamson Rd., Mooresville,
theolivemartini.com
.
Flock12.com Launch Party
This Charlotte-based online retailer invites you to celebrate its launch. Featuring performances by BNR Records artists Young Jules and Pradigy GT. Complimentary drinks provided by Jack Daniel's. 8-10 p.m. Free; RSVP requested at info@flock12.com.
Re:Public
, 314 N. College St.,
facebook.com/republic.charlotte
,
flock12.com
.
A Night With Ne-Yo
Thursday, May 16
Business After Hours
The Charlotte Chamber presents this after-work event each month. Enjoy complimentary food, drinks, prizes, and business-to-business networking. 5:30-7:30 p.m. Free for Chamber members; $15 for nonmembers.
Wingate by Wyndham
, 6050 Tyvola Glen Dr.,
charlottechamber.com
.
Cufflinks & Cocktails
The Charlotte Alumni Chapter of Kappa Alpha Psi Fraternity takes guests on a sophisticated cocktail experience each month at a different venue around the city. 6-10 p.m. Free.
Miyagi's
, 3220 N. Davidson St.,
miyagisnoda.com
,
cufflinksandcocktails.com
.
Whisky River's Five-Year Anniversary Party with Bret Michaels
It continues to be one of the most popular venues at the EpiCentre, and they're bringing legendary rocker Bret Michaels to take the party to new heights. Doors open at 8 p.m.; show starts 9 p.m. $20 in advance.
Whisky River
, at EpiCentre, 210 E. Trade St.,
whiskyrivercharlotte.com
.
5Church One-Year Anniversary Bash
One of the most acclaimed restaurants of the past year celebrates its first anniversary. Hosted by owners Patrick Whalen, Mills Howell, Alejandro Torio, and Executive Chef Jamie Lynch. Music by DJ Edward Shouse and DJ Vera Bang. Gift cards will be given away throughout the night. 10 p.m.-2 a.m. Free.
5Church
, 127 N. Tryon St. (corner of W. Fifth and N. Church streets),
5church.com
.
Switch
Come see your favorite waitresses and bartenders "switch" to entertainers for one night. (Talk about career enhancement.) 10 p.m. Cost varies.
The Men's Club of Charlotte
, 444 Tyvola Rd.,
mensclub.com
.
Verify dates, times, prices, and other info at the web addresses listed for each event.