Whoops
Patrick Cannon's minimal mea culpa for a pretty bad error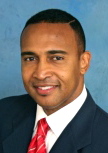 This ain't good (via the sharp-eyed Erik Spanberg at the Business Journal):
Charlotte mayoral front-runner Patrick Cannon rewrote political history over the weekend in an editorial piece that appeared in The Charlotte Observer.
In the column, Cannon outlined the reasons why he should be selected Nov. 5 to lead the city. The Democratic candidate said, "As the top vote getter in the last four at-large City Council elections, I have also served as mayor pro tem, which provided me with a close look at the office of mayor and on many occasions the opportunity to assume some of the mayoral duties and obligations."
Cannon is mayor pro tem now, a role that traditionally goes to the council member who receives the most votes in the City Council election. But no matter how the last four elections are considered — including or excluding 2005 and 2007, when Cannon wasn't on the ballot — he hasn't been the leading vote-getter in the past four at-large elections.
Cannon led the way in 2011 with 54,000 votes, but he finished second to fellow Democrat Susan Burgess in 2009. Burgess died in 2010 and Cannon replaced her as mayor pro tem.
Burgess won the most votes in the 2007 election with 56,000; Cannon didn't run that year. He was also absent from the 2005 race, when Republican John Lassiter led with 39,000 votes.
In 2003, Cannon finished second to Republican Patrick Mumford by two votes and in 2001 finished third behind Republicans Lynn Wheeler and Mumford.
Later in the day Wednesday, Cannon issued a statement through his campaign spokesperson and apologized for the error. "In my attempt to meet a tight deadline, it seems two thoughts were combined. I've been Mayor Pro Tem for four terms, 2001, 2003, 2009, 2011 (counting when I assumed the role after Susan Burgess' passing). And, I was the top vote getter in the last at-large election. My apologies for the confusion."
That's a bit more than lack of clarity. That's a stone screw-up, and it warrants a stronger apology.
I'll give Cannon, universally recognized as the favorite in Charlotte's mayoral race, the benefit of the doubt: It probably was an honest mistake.
But when you stumble like that, in a way that makes you seem more popular with the electorate than you are; when the election is a mere week away; and when your miscalculation, intentionally or not, disrespects a longtime public servant who died, you probably should own the mistake more emphatically.
Even worse, though, was campaign spokesperson Colleen Brannan's response to an Observer request for comment: "It must be a slow news cycle if people are looking to nitpick stories like that."
Wow. If Edwin Peacock — or Pat McCrory — had screwed up the facts that baldly, would the Cannon campaign just shrug it off? It's not "gotcha" journalism if they actually gotcha on something of substance, and a flagrant misstatement of voting results qualifies.
I talked the other night with a friend of mine I met through a left-leaning social organization. She's nobody's idea of a Republican.
She's voting for Edwin Peacock. I'm not saying I will, but I'm wavering. After this, the voters actually paying attention to this race may be, too.
(The Observer's Steve Harrison does a good job flatly chronicling the dissembling of both candidates in yesterday's mayoral debate in his main story, a good thing.)