Whose Hot Dog and Tots Are Best? Vic the Chili Man, Stoke, and Loft & Cellar to Face Off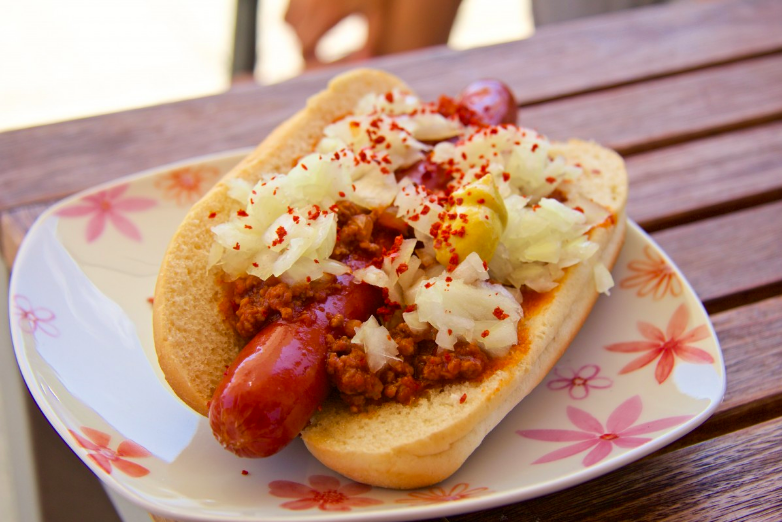 When it comes to hot dogs, Vic the Chili Man doesn't mess around. You may remember the colorful character from his 2017 Charlotteans of the Year recognition—the chili dog, hot dog, and brats cook dishes dogs on Tryon Street during the summer, and works on his nonprofit, SHRED, when his chili dog stand closes for winter.
But Vic Werany's not the only hot dog purveyor in town.
Chef Chris Coleman of Stoke and Chef Nic Daniels of Loft & Cellar want to get in on the street meat action. In the next installment of the Ten Paces culinary duel series, these three cooks will battle it out with their best takes on a hot dog dressed in an original topping. On the side, tater tots with delicious dipping sauces.
For just $15 a ticket, guests choose the winner—you dig into each chef's meal for a blind tasting and vote on the winner. Ten percent of the proceeds will go to SHRED, which helps families with children who were born with debilitating diseases such as spina bifida. And, for that price, you get three hot dogs, dipping sauces, and a generous pile of tots—what more could you ask for?
As for the cooks, the winner takes home bragging rights… Until the next food duel.
The hot dog event will take place on two different days outside Daniels' home turf, Loft & Cellar (305 W 4th Street) from 4:30 to 7 p.m. The first duel will be on June 30, and the second will be on July 21. You can buy tickets for either date at this link. May the best dog win!