Why Charlotte Leans So Hard On Task Forces
And what do we mean by 'task force,' anyway?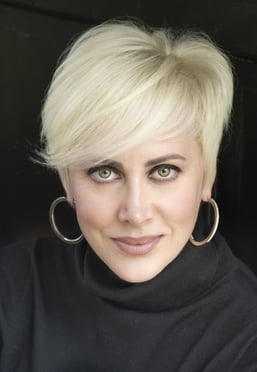 We hope you can join us for our next #discussCLT event, at 6 p.m. Wednesday, June 20, at Catawba Brewing Co., where we'll be hosting a panel discussion, "Charlotte Task Forces: Are They Effective?" We'll have a diverse and knowledgeable four-member panel, consisting of a social entrepreneur, the director of a strategic planning nonprofit, the city's community relations guy, and a preacher who helped shape the Leading On Opportunity Task Force report last year. I'll be moderating, which is usually good for a laugh, at least.

Before we dive into the discussion of whether task forces are effective, we probably ought to get clear on a few definitions, such as "task force." We're not talking about a phalanx of naval ships arranged around an aircraft carrier. We're talking about a group of people, a community task force. Most cities assemble them regularly, although they may be called committees or focus groups or something else.
But for the purposes of this discussion, let's use the Leading On Opportunity group as a representative example: a large group of people from varying backgrounds and with varying interests assembled to define and analyze a civic problem and recommend solutions. Charlotte has proven especially adept at forming such task forces, less successful in translating their recommendations into action. We'll discuss that more in a bit.
If you're wondering what "social entrepreneurs" are, the term comes close to defining itself. They're essentially business entrepreneurs who use their startups to solve particular social or environmental problems—for example, a pair of Bay Area innovators who manufacture inexpensive, portable, solar-powered lamps for people who don't live near an electrical grid. (More examples here.)
So the idea for this discussion came from a good, old-fashioned bit of newspaper op-ed trench warfare. In December, Amy Chiou, then executive director of the social entrepreneur hub organization Queen City Forward, wrote an op-ed in the Observer that was headlined, "No more task forces, please!" Her argument was that task forces were slow, unwieldy, and structurally disinclined to solve problems. Startups, though, "are designed for action and production. A startup team is composed of people with the skills to do something, the drive to make it happen and the time to work on it." Task forces or committees "are valuable for elevating public discourse, but not executing solutions."
Foundation For The Carolinas President and CEO Michael Marsicano, who leads Charlotte's most prominent and best-established philanthropic organization, used the same space a week later to point out that projects such as the Levine Center for the Arts and Carolina Thread Trail began with task forces. The foundation also helped form and advise the Leading On Opportunity group. Task forces and startups, he argued, aren't naturally at odds. "The 'task' of a task force is to define the scope of the problem, raise its visibility and provide recommendations," Marsicano wrote. "It is then up to the community—nonprofit, corporate, government and, yes, entrepreneurial startups—to respond."
Marsicano's op-ed prompted yet another response, this one from Will Miller, founder of a group called Social Venture Partners Charlotte. SVP works on a "venture philanthropy" model, in which investors support a carefully chosen roster of nonprofits to work on a social problem—in this case, social and economic inequality in Charlotte, the issue that led to the Leading On Opportunity group.
Miller was blunt on the subject of task forces in general and Foundation For The Carolinas in particular. "The task force model consistently used by the FFTC can be effective when designing a park, a walking trail or an art gallery. The outcomes of these types of efforts do not affect the lives of our most vulnerable neighbors," Miller wrote. "When it comes to human services, however, the outcomes are truly a matter of life and death. And, as has been shown time and time again, task forces are not the answer! We have had enough activity—what we should demand now is impact."
We invited both Chiou and Miller to take part in the panel discussion; both said they were unavailable. Social Venture Partners remains intact. Queen City Forward dissolved in April, Chiou told me when we spoke on the phone this week.
Chiou, 35, is moving to Washington, D.C., at the end of the month to work for an organization that promotes entrepreneurship among women. She said she still believes, "100 percent," in what she wrote in her op-ed in December. Startups can test ideas for social change more quickly and affordably than ponderous nonprofits, she told me—for instance, a Tiny House village as a potential solution to the housing shortage. "We've tried the Task Force," she said. "Can we try something else?"
One of our panelists for the #discussCLT event is Cyndee Patterson, president of the nonprofit that owns The Lee Institute and a former City Council member in the late 1980s and early '90s. The institute is named after Bill Lee, the former Duke Power chairman and CEO who, along with the likes of Hugh McColl and Ed Crutchfield, wielded outsized civic power in Charlotte in the 1990s.
The institute specializes in assembling stakeholders to work on civic issues. "(W)e know that when people engage in well-designed, informed and inclusive processes," its website reads, "they can create authentic visions and strategies for their own organizations and communities." Lee, in other words, is a) as establishment Charlotte as it gets; and b) a convener of community task forces.
Patterson was out of the country this week. So I talked a bit with Lee's director, Chrystal Joy, and new managing director, Candice Langston, founder of TEDx Charlotte. They both said they got the idea of "task force fatigue" that Chiou and Miller alluded to but maintain there's a place for task forces in solving big civic problems.
"At some point, different solutions need different methods," Joy told me. "What is it that you're trying to do, and who needs to be involved? If it's a smaller issue in a particular neighborhood, then you may need only people from that neighborhood. But if it's a larger, systemic issue and you have to have multiple people at the table because it crosses multiple systems, then you need to make sure you get as many voices to the table as possible." And if a startup can solve or help solve the problem, all the better. "It's not an either-or," Joy said. "It's a both-and."
At base, Langston said, task forces seek to convene everyone who ought to be part of the discussion, whatever it might be. The solutions emerge from the discussion; the discussion guides the solutions. That's the idea, she said, and despite inconsistent results over the years, the process itself still matters.
"There's value to the conversation and the work, pain, and heartache that goes into it," said Langston, who started her job in April. "I think we all are a little exhausted at task forces and civic problems. We want to see the rubber meet the road now. I think it's healthy to be talking about whether there's value in task forces.
"But we will never have all the problems solved. We will never wake up one morning and say, 'Oh, great. Done.' We'll always have to be collaborating. We'll always have changes and problems we want to see solved. There won't ever be a time when we won't have to work together."