Win a chance to brew your own beer with Unknown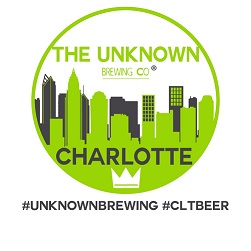 Unknown Brewing has teamed up with Mellow Mushroom to give one lucky winner the chance to brew their own beer, which will be released at the brewery sometime this summer. To enter, head to one of the three area Mellow Mushrooms (uptown, Selwyn or Ballantyne) and order any pint of Unknown's beer (which also happens to be the brewery of the month at Mellow Mushroom, with all drafts $3.50).
You'll then get a raffle ticket to fill out, and at the end of the month, all entries will be collected. The drawing will take place the first week of June. Whoever wins then gets to meet with Unknown head brewer Dave Scott to come up with the recipe, brew the beer and then name it (and with Unknown, the crazier the name, the better).
Once finished, the beer will be released and featured on a yet-to-be announced Sunday as part of Unknown's Small Batch Sunday Release. For more details, visit Unknown's Facebook page.