Wine Festival, Amazing Race Bar Crawl, Pillow Fight, Mario Lopez Party, and More April 5-7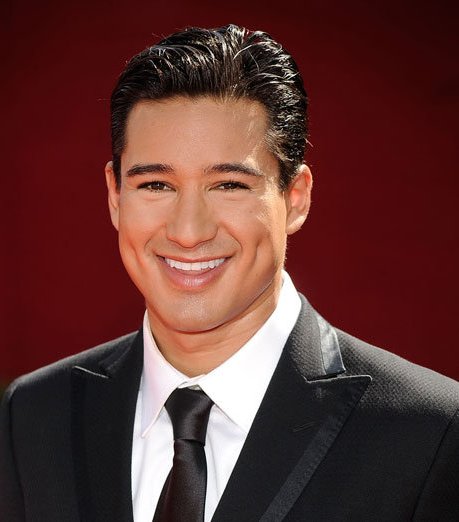 As the spring temperatures continue to play with your emotions, there are several great social events and parties taking place this weekend.
Friday, April 5
Sixth Annual Aquavina Wine Festival
For the first time ever, this annual event will take place inside the posh restaurant and bar. You'll taste a variety of wines, food from local vendors, and enjoy music by a live band and DJ. Proceeds will benefit the Mint Museum. 6-9 p.m. $30. Aquavina, 435 S. Tryon St., aquavina.com.
Reggae Rehab Fridays with Serani Live
Reggae star Serani will perform in concert, along with music by DJ Badala B. Presented by Brightworks Ent., El Paradice Ent., LionTribe, and Bill Blass. 9 p.m.-2:30 a.m. $15 in advance. Twilight Lounge, 7030 Smith Corners Blvd., twilightloungeandrestaurant.com, paradice-ent.com.
All-Star Weekend (Friday and Saturday)
The second-floor "party room" will be jumping Friday night with DJ Kool, and Saturday night with The Junk Yard Band. 9 p.m. $10 in advance. Celebs Restaurant and Lounge, 445 W. Trade St., celebsrestaurant.com, ez-tixx.com.
Bobcats vs. Heat After-Party
After you go see LeBron and D. Wade and 'em take on the Bobcats at TWC Arena, DJ Irie, the official DJ of the Miami Heat, will spin at this after-party. Expect celebrity guests. 9:30 p.m.-2 a.m. Cost varies; VIP tables available. Suite, at EpiCentre, 210 E. Trade St., suitecharlotte.com.
1st Fridays
This monthly party features live music by Charlotte's premier go-go band, Uptown Swagga. Enjoy food and drink specials. Presented by Charlotte Nightlife Entertainment. 10 p.m. $10. Bull & Barrister, 3615 Mount Holly-Huntersville Rd., bullandbarrister.com.
Saturday, April 6
Amazing Race Bar Crawl
Now in its ninth year, this fun, fundraising event pits teams against each other as they race to a series of bars, at which they must purchase five beverages and complete a challenge. Prizes will be awarded for best team costume/theme, best team T-shirt, fastest actual game and fastest game time. Proceeds will benefit AIDS Walk Charlotte while raising awareness of the ongoing AIDS crisis. 12 p.m. Registration is $150 per team (five members on a team) and must be paid in advance. Brixx Pizza Uptown, 225 E. 6th St., barsagainstaids.org.
International Pillow Fight Day
In recognition of this international day (pillowfightday.com), Good Eats and Meets and Socialflockers are hosting what they're describing as the most spectacular pillow fight Charlotte has ever seen. Bring your own pillows and come out swinging. Also order food and drinks from The Saloon and Wet Willie's. 4 p.m. Free. Fountain Plaza at NC Music Factory, 1000 NC Music Factory Blvd., ncmusicfactory.com, cltpillowfight2013.eventbrite.com.
Phoenix Gets Weird 3
For the third installment of this Charlotte (soon-to-be-expanding) party series, the weirdness is coming to Uptown. Featuring performances by Boy Beats World, Kyle Biddy, Your Dirty Habit, DoM, Aaron Sigmon, Kosta X, Joneses, Shepherd, DJ Skinner, Shuhandz, and DJ SwaggaJak. Also featuring the beautiful ladies of The Chaotic Cupcakes. Hosted by The King of Weird; presented by Kidnice Entertainment. 9 p.m.-2 a.m. $10 in advance; $15 at the door. Phoenix, 300 N. College St., phoenixofcharlotte.com, gfweird.com.
An Evening with Mario Lopez
From Saved By The Bell to Extra and The X Factor, you've grown up with Mario Lopez. He hosts this party Saturday night to benefit breast cancer awareness. 9:30 p.m.-2 a.m. Cost varies; VIP tables available. Suite, at EpiCentre, 210 E. Trade St., suitecharlotte.com.
Sunday, April 7
Brunch Party VIII
This wild brunch party returns for the first time in 2013. Music by DJs Nurotik, Rowshay, and Kevin Focus, along with Steven Daley on the saxophone. The $19.95 brunch includes eggs, French toast, waffles, bacon, a carving station, muffins, bagels, and more. Drink specials include $5 Bloody Mary and $4 mimosa. Presented by db Promotions. 12 p.m.-until. For reservations, 704-761-6567. Kazba, at EpiCentre, 210 E. Trade St., facebook.com/kazbacharlotte.
Showcase Sundays
This new monthly series launches, in which one Sunday a month they'll showcase different brands or companies. This Sunday is the designer edition, featuring four Charlotte fashion designers and clothing lines: Alquimia Fashion, Slic, F.O.S, and Jewells By J. Hosted by fashion connoisseur Ryan Jor El; presented by GLAM23 PR. 7-10 p.m. $5. Twenty-Two, 1500 Central Ave., gallerytwentytwo.com, glam23.com.
Verify dates, times, prices, and other info at the web addresses listed for each event.

Be sure to bookmark www.charlottemagazine.com/Blogs/Dusk-Till-Dawn to stay plugged into Charlotte nightlife. Follow me on Twitter @HollidayInk; email me at jarvish@grownpeopletalking.com.