Wing Haven Hosting October Symposium
Experts in plants, birds to speak during two-day event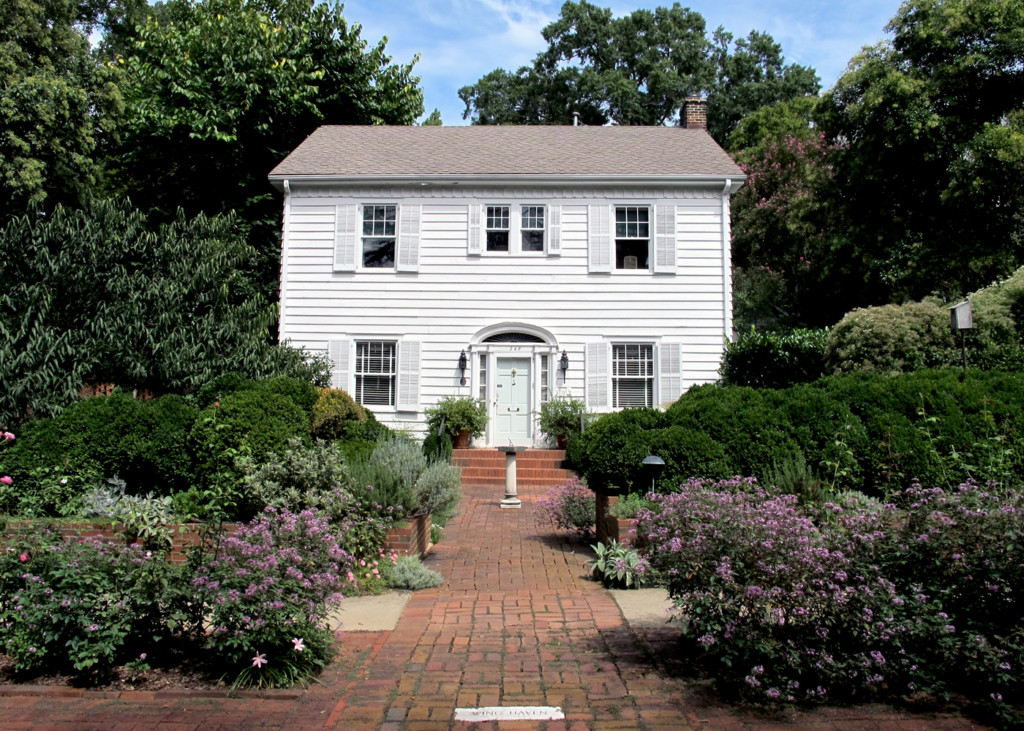 Wing Haven Gardens, created in 1927, is a non-profit local bird sanctuary and gardens tucked away on a quiet street in the Myers Park neighborhood of Charlotte. It is complete with a rose garden, peaceful walking paths, and nesting sites for wildlife. In October, together with Title Sponsor Wells Fargo, Wing Haven is hosting a two-day, three-session Fall Symposium for those interested in gardening, design, and conservation.
Speaking at the symposium will be Baylor Chapman, founder of Lila B. Design and author of The Plant Recipe Book, and Michele Raffin, president and founder of Pandemonium Aviaries and author of The Birds of Pandemonium. "We are pinching ourselves to have such incredible talent," Barrett Ranson, Wing Haven's executive director, says in a press release. "To have both under one roof is simply marvelous."
The symposium champions causes important to Wing Haven Gardens founders Elizabeth and Eddie Clarkson, and Elizabeth Lawrence: cultivating sanctuary in nature, environmental stewardship, and southern horticulture, according to the press release. All proceeds from the event will benefit the gardens and outreach programs. Learn more about the individual sessions below:
A Feather, A Flower, A Cocktail Hour featuring Michele Raffin. A intimate prelude to the Symposium. Wednesday, Oct. 21 from 6:30-8 pm at Wing Haven Gardens, 248 Ridgewood Avenue. $75.
Continuing the Legacy: Bird Dreams and Verdant Themes Dynamic trailblazers in bird conservation and living floral design, Michele Raffin and Baylor Chapman dispense their wisdom during this not­-to-­be-missed gathering. Thursday, Oct. 22 from 8:45 am-1 pm at Charlotte Country Club, 2465 Mecklenburg Avenue. $95.
Design apprentice! A private design session with Baylor Chapman. Conclude your day by rolling up your sleeves and dig in as you work side by side with the master as she teaches you simple steps to create stunning, living plant decor. Take home your own masterpiece. Thursday, October 22nd from 2-3:30 pm or 5:30-7 pm at Wing Haven Nursery, 248 Ridgewood Avenue. $140.
More information and online registration available here.