Wing Haven Spring Plant Sale
Stock up on your favorite bulbs, ground covers, herbs, trees, and native plants this Thursday through Saturday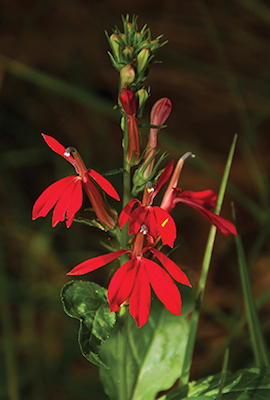 The annual Spring Plant Sale at Wing Haven Gardens began with a members' only day today. The garden opens its selection to the public this Thursday, April 9. The plant list includes about 600 varieties.
In addition to the lengthy plant list, the sale has several strong points. The hours stretch from 9 a.m. to 5 p.m. for three days: Thursday, April 9 to Saturday, April 11. The sale takes place at Wing Haven Gardens, which is conveniently located in the heart of Charlotte's Myers Park neighborhood. Garden curators and Mecklenburg County Extension Master Gardeners will be on hand to answer questions and offer advice on plant purchases. Each day of the sale also includes free programs.
Thursday, April 9

10:30 a.m. Grow What You Eat
1:30 p.m. Natives Naturally

Friday, April 10

10:30 a.m. The Contained Garden
1:30 p.m. Grow the Legacy

Saturday, April 11

10:30 a.m. Made in the Shade
1:30 p.m. Trees and Shrubs
​The plant list includes annuals, perennials, bulbs, ground covers, roses, trees, shrubs, and herbs, as well as a collection of native trees, shrubs, vines, and ferns. Some of the most interesting offerings are from the Legacy Collection, which includes plants propagated from Wing Haven's Clarkson and Lawrence gardens.