Winter at the Market
Scenes from a chilly Saturday morning at the Matthews Community Farmers' Market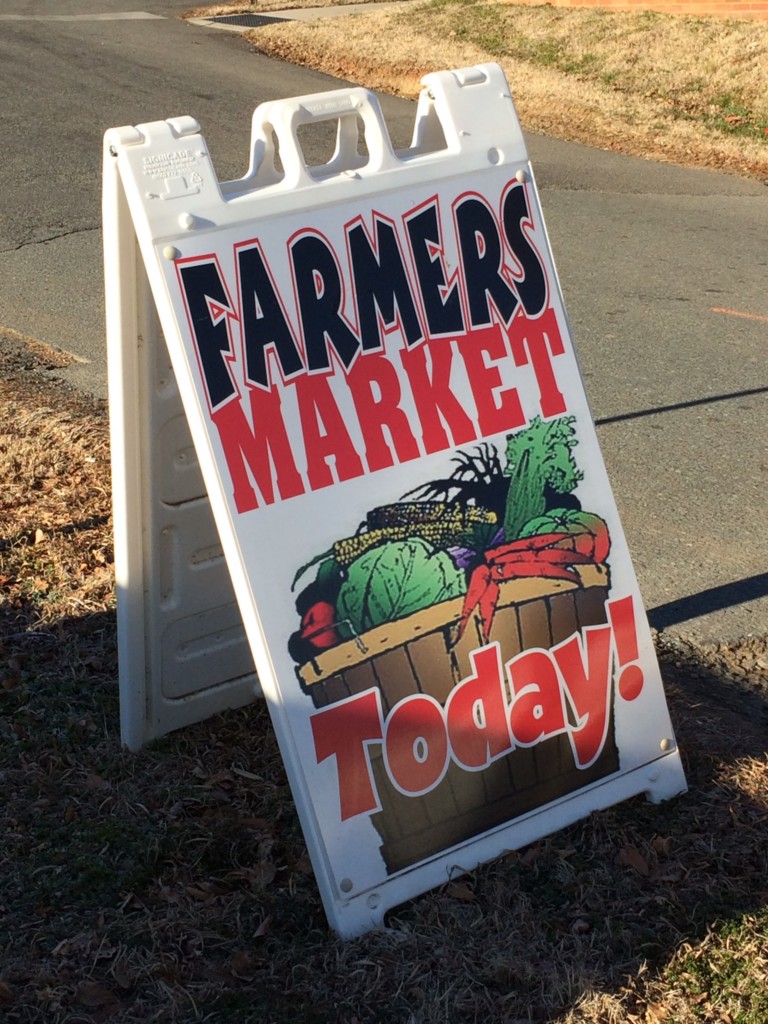 In the most recent issue of Charlotte Home + Garden, we provide a list of farmers markets that are open all winter long. One of those markets is the Matthews Community Farmers' Market located on North Trade Street in downtown Matthews beside Renfrow Hardware. (To learn more about our neighboring town, click here for Charlotte Magazine's piece all about Matthews.) We stopped by the market this past Saturday. Although it was a chilly morning with limited produce offerings due to the season, several booths had lines of eager customers who were greeted by vendors with warm personalities. The Matthews Community Farmers' Market continues its winter hours—every Saturday, 8 a.m. to 10 a.m.—through March.

Customers lined up at Baucom's Best, which
specializes in grass-fed beef.

A student (left) at Johnson & Wales University spends
her Saturday morning serving scones, whoopie pies,
and muffins at the tent for Chef Charles Catering.

Local cheese producer Uno Alla Volta had several
varieties of cheese available to sample.

Hot Pepper Herb Farm had an assortment of
dried peppers and spices.

Catherine Alston (below) stocks her booth with
all-natural soaps.

These fresh eggs came from nearby Midland.

Tega Hills Farm had bagfuls of lettuce and greens.

Robin Knight and her husband, Jeff, produce honey
on their Dancing Bees farm in Monroe.

The downtown location makes it easy
to visit other Matthews' businesses
after completing your market rounds.