Winter in the Garden
A stroll through UNCC's Susie Harwood Garden reveals unexpected delights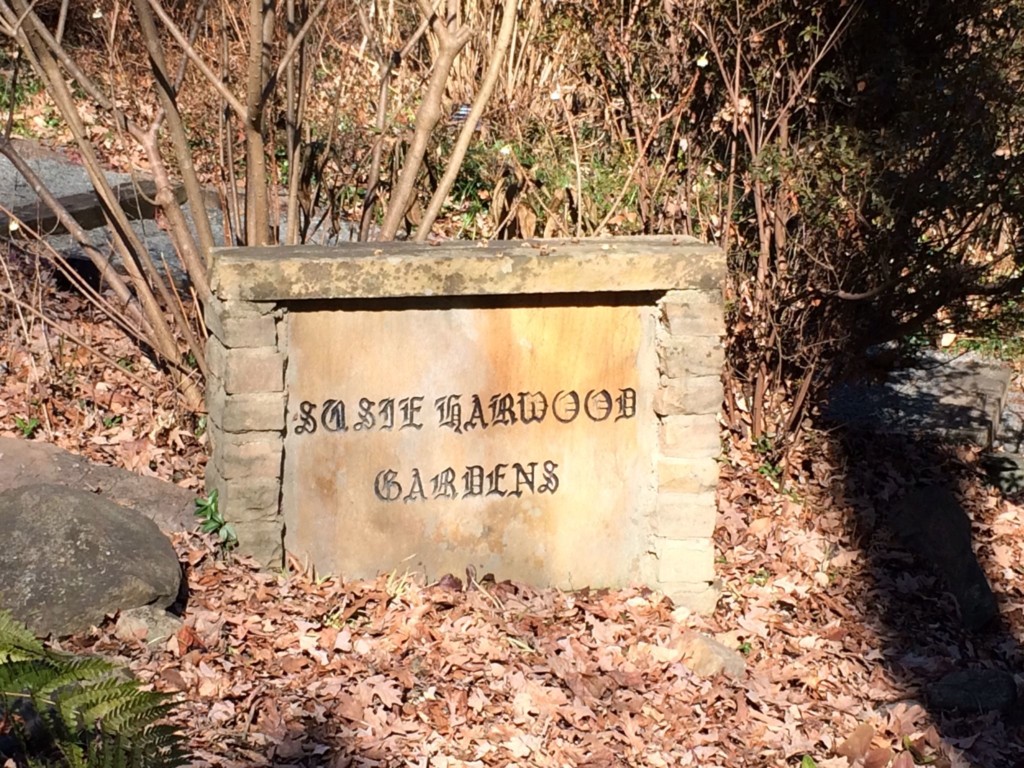 Winter bares garden elements that go unnoticed in the spring, summer, and fall — the sculptural appeal of leafless branches, the contrast of red and white berries against the brown background, and the quiet slumber of hibernation and rejuvenation. The Susie Harwood Garden on the campus of the University of North Carolina at Charlotte is one part of the UNCC Botanical Gardens. The winter trail within the Susie Harwood Garden has plants of specific interest from November 22 to March 22. The self-guided tour map designates 60 points of interests along the way, including stars to indicate "true standouts in the winter garden." Take a look below at the shots from our recent visit, and then spend an hour or two exploring for yourself.
Scattered throughout the garden, these fragrant paperbush plants have silvery buds that emerge into fragrant, yellow flowers in February or March.
Known for their blue, white, or pink blooms, hydrangeas have a different appeal in the winter. The colors have faded, but the dried blooms take on a feathery whimsy as the breeze blows.
The curvy, thorny twigs of the Flying Dragon Trifoliate Orange stand out in the landscape.
The Winter-Gold Elaeagnus shows off its variegated leaves.
The bright greens and trickling falls of the water garden make you long for the first few days of spring.
The "UNCC Dwarf" Firethorn (or Pyracantha coccinea) has brilliant reddish-orange berries …
while the White Berry Nandina has yellowish-white berries.
The Yellow Anise-tree has golden leaves.
Hundreds of camellia buds along the "Camellia Walk" suggest that the winter loop will burst with color in the next month or two …
and bulbs pushing up through the leaves assure us that spring isn't too far away.