Winter Wonderland
Cold weather dates in the Queen City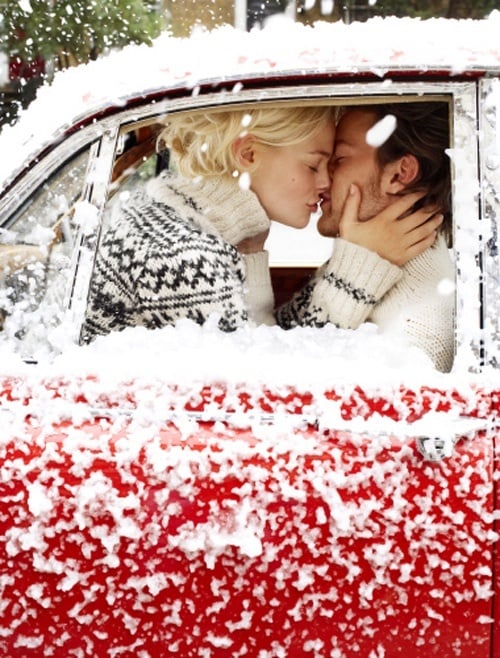 Thanksgiving is just 'round the corner, the shops are already filled with Christmas trimmings, and twinkling lights are strung up throughout the city. Holiday season is one of the most romantic seasons of the year, and there's certainly no shortage of activities perfect for relishing in the magic of these bittersweet months. While one can hardly argue that a cozy night in on the couch watching holiday movies on television isn't utterly relaxing and romantic, we've scouted out some out-of-the-box dates to mix things up and ensure you make the most of the season with the one you love.
Ice Capades
Starting this Thursday, the 21, rent a pair of skates and glide the ice outdoors in the midst of uptown's bright lights. Skate away the night and then walk over to Bar Cocoa at the Ritz and warm up with some hot chocolate.
White Roses
One of my favorite Queen City spots, Daniel Stowe Botanical Gardens, hosts a month of various festivities on the stunning garden grounds. "Holidays at the Garden" features daily happenings from half a million twinkling lights to marshmallow roasting and wreath-making class. The venue stands alone in beauty, but add in an exquisite tree made of orchids and romantic carriage rides on site, and it becomes an absolute go-to. (Begins Nov. 22)
Tiny Dancer
From Dec. 13-22, The North Carolina Dance Theatre will put on an elegant performance of holiday classic The Nutcracker featuring strings from the Charlotte Symphony. The perfect excuse to get dressed up for a night on the town, a 7pm showtime makes for a perfect post-performance dinner uptown.
Home Is Where The Heart Is
Charlotte's Fourth Ward boasts some of the most beautiful homes, all impeccably decorated for the season. The Fourth Ward Holiday Home Tour includes a carriage-drawn tour with wine, beer and snacks from house to house, and choir and hand bell ensemble front porch performances on the weekends. Aside from private tours, guests will also see sneak peak rehearsals of the Nutcracker. (Dec. 6-8)
Pretty Lights
Growing up, it was always a favorite outing, driving the neighborhood and seeing all the different lights. That magic has never worn thin for me, and what's more–Charlotte boasts some light festivities that blow my childhood memories out of the water. For one, Speedway Christmas features more than 3 million lights and a Christmas village at the Charlotte Motor Speedway, plus screenings of holiday classics on the world's largest HDTV every Friday and Saturday. (Begins Nov. 23) Then there's the famous McAdenville Lights festival, rated #7 in top 10 Christmas attractions by Yahoo in 2011. With a walking or driving option, you're able to enjoy the lights whatever way you want. (Begins Dec. 2)