Winter's Last Stand
Celebrate winter's dying breath with a final wintry cocktail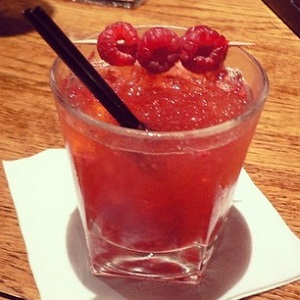 It finally, thankfully, looks like winter is on its way out. The last few months have given us snow, sleet, freezing rain, far-too-cold-for-the-south temperatures, and a collective headache as we pine for spring.
But it seems like spring is just over the horizon. Next week's temperatures seem to have a firm foothold in the 50s and 60s, and we couldn't be happier to send winter on its merry way. So, let's celebrate the end of this hibernation period with a final winter cocktail:
Stagioni: The warming flavor of ginger always reminds us of winter. Stagioni's Zenzero combines Bulliet Rye, St. Germain, Domaine Canton, ginger puree, and ginger beer.
5Church:Fresh fruit like cranberries and raspberries seem to be the most wintry of the berries. 5Church presents both in the Bourberry: a combination of Jim Beam Red Stag, raspberry liquor, citrus juices, cranberry juice, and muddled raspberries.
BLT Steak: Winter means baking, and the warmth of vanilla and sugar come together in BLT's Harvest Moon cocktail. The drink combines Woodford Reserve, vanilla bean brown sugar simple syrup, blood orange essence, and a flamed orange peel.
Halcyon: The Shinin' Cider is all your favorite winter flavors in a glass. Cinnamon-infused Junior Johnson's Midnight Moon Moonshine, mulled cider, and egg white come together to form a luscious sip.
Little Spoon: The Antidote is just what you've been looking for to combat the cold. Benchmark Old #8, ginger, lemon, bitters, and honey give this drink a wintry yet warm feel.
Fare well, winter. Feel free to just not come back next year.