Wooden Robot opening new location in NoDa next spring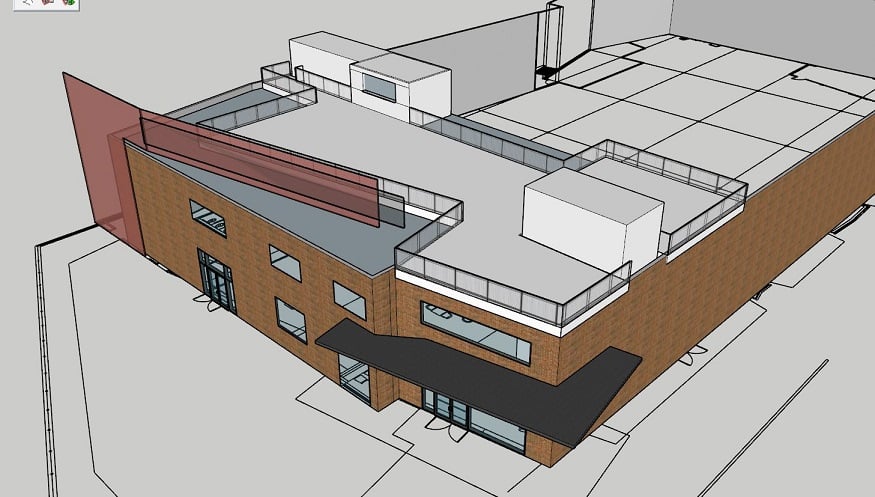 Wooden Robot Brewery is expanding to what could become one of the newest hotspots in Charlotte.
On Tuesday, it was announced Wooden Robot signed a lease on a 5,700 square-foot facility at Novel NoDa, which is right by the new 36th Street Station on the recently opened CATS Blue Line Extension. (For a better point of reference, think right behind The Evening Muse).
With an impressive lineup of sour beers, IPAs and the creative Good Morning Vietnam (a blonde ale brewed with vanilla beans and local coffee), Wooden Robot has amassed a huge following at its current location in South End. The one drawback at the South Tryon Street spot is the space constraints, even with the recent expansion that now houses Kre8 Gastropub. A lot of the sour beers everyone loves come from Wooden Robot's foeders, which aren't small. Then you have the brewhouse and a tight area in South End with little room for any more buildout. So the search began to find an additional location, beginning last year, says Wooden Robot CEO Josh Patton.
"We really wanted to take our time and make sure we found the right place," Patton says. "We pretty much knew we wanted to be in NoDa; it's a good representation of what we're trying to do with our brand. We love the area, hang out there a lot right now and are big fans of the arts and culture."
The new location currently exists as "a lot of dirt," but Patton expects a "fairly quick turnaround and upfit" in construction terms. Right now he's eyeing spring 2019, adding, "this time next year we certainly hope to be open."
Highlights of the new Wooden Robot spot include a 3,000 square-foot patio and a 3,000 square-foot rooftop beer garden.
"The rooftop beer garden was one of the most important features," Patton says. "It was something we originally wanted to do at South End but there was just no way possible. So it became a pretty big selling point with this space."
As it stands right now, there are no plans to put a brewhouse in the new location, but it will house some of the brewery's existing foeders and barrels. Patton says this will also allow the opportunity to bring in 12 new foeders and a good number of additional barrels (read: more beer).
The NoDa district has long been associated with local arts, and Patton says he's excited to work with the community and local artists at the new location.
"The extra space will allow for a more intimate vibe," he adds. "A lot of this is still on the drawing board, but I can see us utilizing our indoor and outdoor space to have pop-up markets, farmers markets on weekends and carving out a niche art gallery."
Wooden Robot is one of an expected many to take advantage and open in the NoDa area along the new Blue Line Extension, with much more to come (just at Novel NoDa, you can expect a few restaurants to sign on as well).
"We were joking about it; we can grab a couple kegs and hop on at Bland Street Station and be over there quick," Patton says with a laugh.
And for the South End faithful, there's no need to worry: the current Wooden Robot (and Kre8) isn't going anywhere. Patton says with the expansion to expect more limited release cans and sour bottles down the road.