Worst of the Worst
From a mechanical bull to a ridiculous unsolved robbery, here are a few things that didn't make into this month's cover feature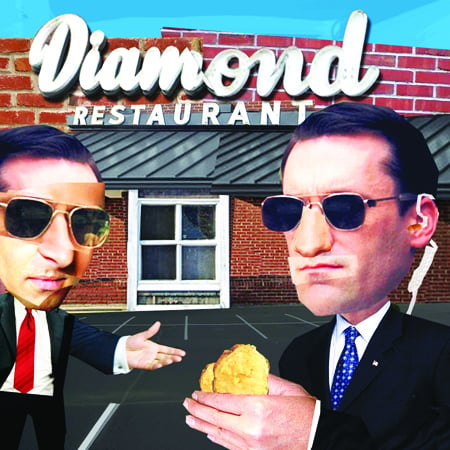 Determining the best of Charlotte involves dining in the city's top restaurants, shopping in its most stylish boutiques, and mingling in its hottest bars. As far as reporting goes, it's not a bad gig. But because we like to cover all sides of Charlotte, it's important to have one journalist who is brave and determined enough to dig deeper and reveal the city's dark side.
I am not that journalist. I am, however, a person who would like to point out how ridiculous it is that most of Charlotte's recent national attention has come from a show called The Bachelorette. And so after much consideration—and doing a little tough research of my own (example: watching trashy ABC shows)—I present to you this year's second annual Worst of the Worst.
Worst Thing About the Upcoming DNC: It's not the RNC. We may be hosting thousands of visitors, but throughout most of Republican presidential primaries, it looked like Tampa might host thousands of presidential candidates. That just doesn't seem fair.
Worst Hall of Fame: What's that? There's only one Hall of Fame in Charlotte? And it lost $1.4 million last year? Oh. OK. That one.
Worst Unsolved Robbery: Stealing a car can't be easy. Stealing a large truck must be even more difficult. Stealing a bright orange truck with a kitchen in the back should be impossible to get away with. Not so for those crafty criminals behind last summer's Harvest Moon Grille truck heist.
Worst Use of a Local Site by Hollywood: I understood when The Hunger Games shot scenes for the poorest district of a postapocalyptic world in my hometown of Shelby. And I could go along with it when Homeland made it seem as if a terrorist were living in the Duke Mansion. But suspension of disbelief can only go so far when two Homeland characters are sitting in The Diamond and neither is eating fried pickles. That would obviously never happen.
Suspension of disbelief can only go so far when two Homeland characters are sitting in The Diamond and neither is eating fried pickles. That would obviously
never happen.
Worst Team: Unfortunately, I didn't have to come up with this one. In late March, the Bobcats were on track to end up as the worst NBA team. Ever.
Worst Restaurant Name Change From a Mildly Amusing Name to a Name That Makes You Feel Like You Need a Shower When All You Really Want Is a Cheeseburger: OK, so the competition was thin in this category. The winner is Big Daddy's–turned–Bad Daddy's.
Worst Contract Clause: For a brief moment this spring it appeared that with new investors acquiring EpiCentre, some tenants' leases might end. There was a small ray of hope for a day when uptown might be gloriously free of bars that contain mechanical bulls. But then a deal was reached—thereby ensuring that EpiCentre will continue its reign as trashy bachelorette party magnet.
Worst New Job Title: Sure, any job title is a good job title these days. But somewhere there is a person whose business card reads "Director of Marketing, Bananas."
Worst Ongoing Food Trend: When this city falls for a food trend, it goes down hard. We all remember the days of Cupcake Craze 2010. But that was nothing compared to the current Fro-yo Fever. By my estimates, if we continue at the current rate, by the year 2014 frozen yogurt shops will outnumber people in Mecklenburg County. Remember ice cream? Yeah, let's do that again.
Worst Place to Live in Charlotte: South Carolina. Those folks along the line who recently learned that they're officially in Mecklenburg County may have higher taxes and pricier gas now. But there are a few terribly unfortunate former N.C. residents who now live in a state where mustard is an acceptable barbecue sauce.
With this tragedy I conclude the second-annual Worst of the Worst. And would you look at that? I didn't mention a single Bank of America shenanigan.