Yard to Table: Cool-Weather Veggies to Plant Right Now
Freshen up your fall/winter weeknight menu.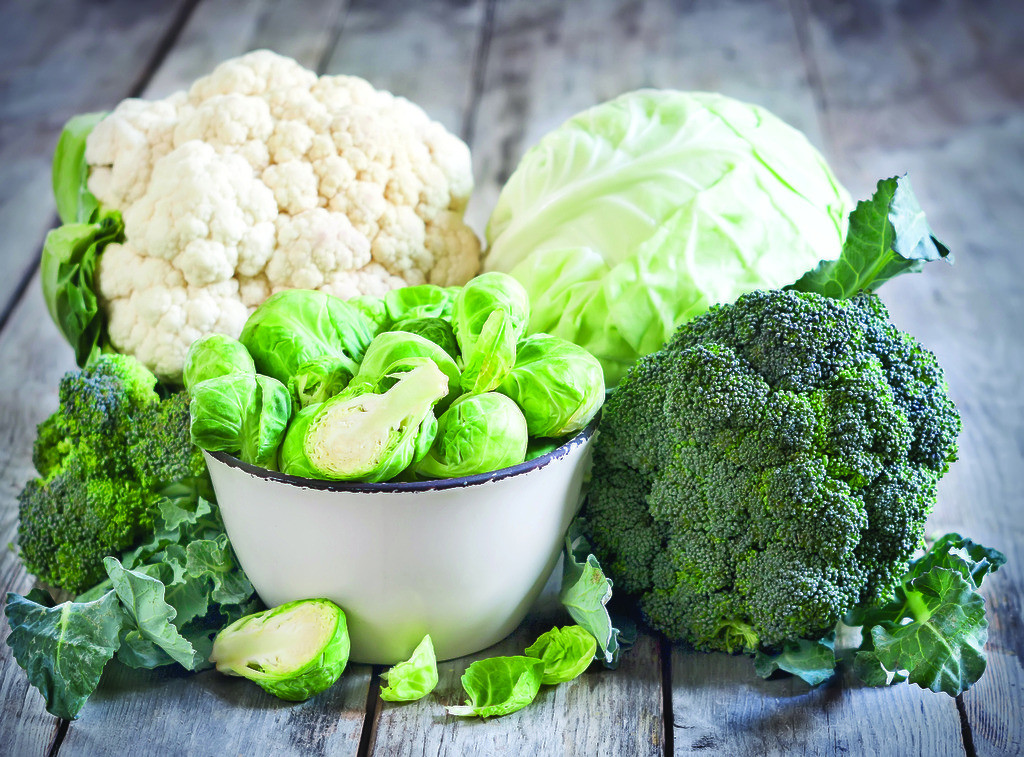 It may not feel like fall just yet, but the leaves slowly trickling off their branches are a good indicator that cooler weather is on the horizon. Now that it's technically autumn, it's time for you to start thinking about your garden. Begin to plan for which plants may need to be moved inside for winter and which ones need to be cut down for the cold season.
Oh, and plant some fresh fall-thriving veggies to spruce up your routine weeknight meals.
Autumn's cooler weather is ideal for growing many delicious vegetables. As far as care and maintenance go, the horticulture experts at Pike Nurseries (12630 N. Community House Rd.) say, "Most fall veggies and herbs need at least six hours of sunlight per day, along with rich soil to produce the tastiest produce. When planting in the garden and raised beds, amend the native garden soil at a 50/50 ratio with an organic vegetable planting soil."
Pike also notes to make sure you use potting soil for veggies growing in containers and hanging baskets.
Below are the cool-weather-loving vegetables that you should start planting right now for a healthy harvest as the season progresses.
Lettuce
Ideal for container gardens due to its shallow roots, lettuce will be a wonderful fall vegetable to have on-hand. You can plant any of the varieties you prefer, such as romaine, butterhead, and red leaf. Pike says when harvesting, "simply snip off outer leaves to allow the center leaves to keep growing for future harvests. Stagger planting and harvesting for best results all season long."
Kale
Kale isn't just for trendy restaurants. At home, you can make kale chips, salads and dinner sides with this nutrient-packed superfood. In the garden, kale is a hardy vegetable tolerant of the cold and frost. Plus, it's super-easy to harvest. Pike says once the leaves grow to about the size of your hand, it's time to reap the rewards. Like lettuce, harvest the outer layer first, and leave those inner layers for future enjoyment.
Spinach
Spinach is able to handle the cold and frost, and it can also grow in containers thanks to its shallow roots. "While a spinach plant prefers full sun, it is one of the few vegetables that can adapt to partial-sun as well," Pike notes. One key tip: Harvest spinach while the leaves are young because, otherwise, they get bitter as they mature—nobody wants bitter spinach!
Broccoli
To ensure your broccoli grows to its full potential, give it regular fertilization, plenty of water (only around the soil), and a lot of sunlight. When the buds of the head are firm and tight, it's time to harvest. And if you want to step up your gardening game a little, cut your broccoli at an angle. Doing so will enable your broccoli to sprout side shoots for even more harvesting deep into fall.
Cabbage
First off, avoid growing cabbage next to broccoli and cauliflower because all three plants eat a lot and thus the soil's nutrients will deplete too quickly. Cabbage does require a little more care and fertilization than the above veggies. Pike says to harvest when the head appears "nice and firm."
Onions
Honestly, is there any dish where onions can't make it better? You will plant your onions as either white, yellow, or red bulbs. The bulbs come in a variety of sizes as well. Much like broccoli, cauliflower, and cabbage, onions are also heavy feeders. In order to produce large onion bulbs, make sure to regularly fertilize.
Cauliflower

Even though cauliflower needs a little extra TLC, this veggie is a fall meal staple, and you'd be remiss not plant it! The plant experts at Pike say cauliflower must be consistently watered. It must also be kept away from extremely hot and extremely cold temperatures. You'll notice this veggie grows a little slower than others, but once the heads are firm, white, tight, and anywhere from 6 to 8 inches in diameter, they're ready.
Herbs
If you thought herbs ended when summer did, think again. Many herbs actually thrive in cooler weather. Your autumn meals can easily be spruced up if you plant parsley, thyme, oregano, sage, rosemary, chives, or cilantro. Plant these herbs in small containers on the patio for easy access while cooking.