You Can Run, But You Can't Hyde
The director of CAST's "Dr. Jekyll and Mr. Hyde" tells us about the new production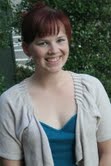 Fresh off their critical and popular success with August: Osage County, CAST mounts another tale about a tormented soul. (In August, it was an entire family that was tormented.) Dr. Jekyll & Mr. Hyde opens just in time for the spooky season, and it plays Thu, Fri and Sat from Oct 13 – Nov 6. Sun matinees are offered Oct 23, 30 and Nov 6. Director Audrey Alford sat down with Revue to talk about her take on the classic tale, the unusual convention the playwright uses to portray Mr. Hyde, and … nightmares.
Q. Most everyone knows the story of good and evil residing in the same person. What new twists has playwright Jeffrey Hatcher given to the old tale?
A. Jeffrey Hatcher decided to personify the evil in other people rather than having a single actor play both Jekyll and Hyde. The fight between the two is much more interesting and physical, rather than just psychological.
Q. I'm sure CAST is doing something big, outlandish or unusual, on top of whatever the playwright's already done to the source material. Can you give us any hints, without spoiling the surprise?
A. Our biggest surprise is the main playing space. We like to call it the "magic box." I told Elizabeth Shanks, my set designer, that I wanted every set piece to be contained within a platform. Come to the show to see how it materialized!
Q. The set of CAST's last production (August: Osage County) blew people away. Will your set be as elaborate?
A. I don't know if elaborate is the right word, but it is definitely intricate. I heard someone else call it the most interesting simplistic set they had seen, so that is my new term for it: interestingly simplistic.
Q. I've read that more than one actor plays Mr. Hyde and that sometimes more than one actor is on the stage at once representing him. Is it confusing for the audience? (Or, perhaps that's the point …)
A. The playwright had a stage convention written into the script to keep it from being too confusing. When an actor is playing Hyde, he has a cane, when he goes back to being someone else, the cane goes away. It is overwhelming at some points, but hopefully not confusing.
Q. What, in this production, are you most excited about?
A. I am excited about the physical aspect of the show. This show does not sit in a completely realistic world, so it gave me license to really push the envelope and have my actors truly struggle with and against each other. Jeffrey Hatcher opened the door; I just followed him through it.
Q. The material is psychologically scary — this thought of uncontrollable, murderous rage lying within an otherwise "good" person. Has directing the show given you nightmares or haunted your waking hours?
A. I actually did have a nightmare when I first started rehearsals. There is a line in the play, "I'll split you open from tongue to tail," and I woke one night in a cold sweat after hearing someone say it so vividly that I thought they were in the room with me. Thankfully, that was the only time it happened!
Q. I've read that this adaptation is erotic AND comic! Where's the humor in it? Can you cite some examples?
A. The characters crack a few jokes to one another in the first act, and in the second act the police inspector is a bit of a prat, which makes for some funny moments amid tension. The funniest part of the show, in my opinion, is the monologue Sir Danvers Carew has about a prostitute he is dissecting. Without giving too much of it away and because the humor is really in the delivery, I will leave you with this: "The face … has also been chewed upon. Thus disfigured, there is no need to gaze upon it further. Her breasts, however, remain exemplary."