You Need Dessert
It's true, you do. And BrickTop's has the answer.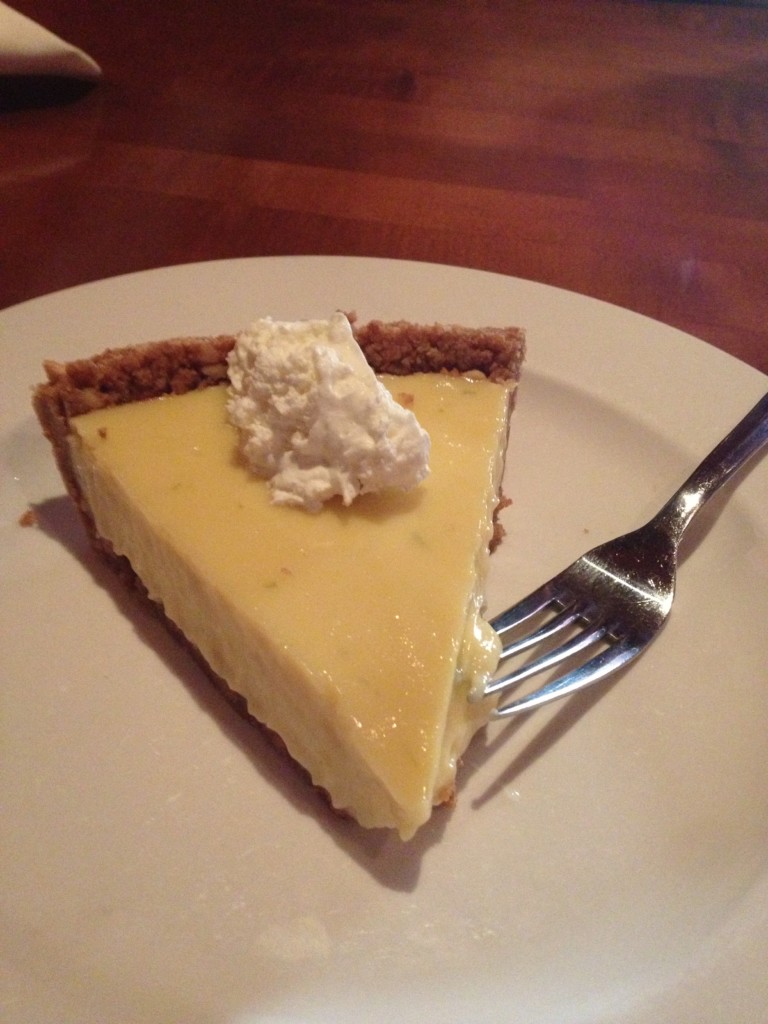 Let's keep this short and sweet. BrickTop's offers fabulous food, but I was not acquainted with their desserts. Oh, how I was wrong to turn away any and all desserts from the South Park restaurant in the past. I have seen the error of my ways.
How did I recognize this glaring mistake? I tasted BrickTop's key lime pie. Yes, I know we're not in Key West. We're not in Florida. For you purists asking yourself, "how could key lime pie in Charlotte even REMOTELY compare to the authentic no-nonsense standby of the Sunshine State?"
My answer to your question is, "I don't know, but it does."
I have been to Florida more times than I can count, but when I tasted BrickTop's key lime pie, I was transported back. Listen, really. It's amazing. The crushed macadamia nut crust plus the rich, tart, mousse-like filing plus the fresh whipped cream? I die.
I will admit, it was a tough decision between the bread pudding, giant chocolate chip cookie or the pie, but I feel confident and content with the choice I made. Like a summer cocktail, a well-executed summer dessert is worth it's weight in gold …
Do you have a favorite Queen City dessert?