Your chance to brew with Olde Mecklenburg and NoDa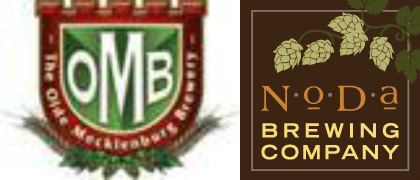 Are you Charlotte's biggest craft beer lover? Do you find yourself frequenting Queen City breweries more than grocery stores? Is "drink local" not just a saying, but a way of life to you?
If so, you are exactly who Olde Mecklenburg and NoDa Brewery are looking for to help out with Charlotte's first-ever collaboration beer.
In preparation for said beer, the two breweries will get together for a "brewers' summit" on May 17, where you could provide input. Perhaps you have an idea for the recipe, or maybe they'll even name the beer after you.
First, though, you need to enter the collaboration contest. Create a video of yourself explaining why you're the best person for the job. The breweries are looking for creativity, so think outside of the box. Imagine what they'd want to know as to why you're the person they should be consulting for this beer.
The videos can't be any longer than two minutes, and contestants are asked to please keep it clean/safe for posting to the public. Once you've made your video, post it on either Olde Mecklenburg's or NoDa's Facebook page or tag the video (with the breweries' handles included) on Twitter.
Entries are due by next Tuesday, April 15 and the winning video will be announced April 23. You can find the complete rules here.