Your Foodie Agenda
Revel in a final whiskey dinner, Friendsgiving, and much more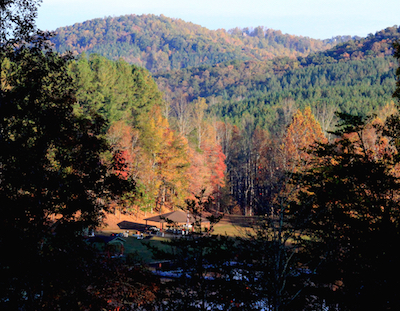 Thanksgiving is nearly upon us, so, naturally, you need to get out this weekend for an event or two before the onslaught of the holidays officially begins.
Passion8: The team at Passion8 will host a Friendsgiving benefiting Safe Alliance Victim Center in Charlotte tonight, November 19, at 6 p.m. The restaurant will provide hors d'oeuvres and cocktail specials for the evening. They'll also collect items for Safe Alliance and donate them to the center. Call 704-910-3161 for reservations. Additionally, on Thursday, December 10, the restaurant will host a dinner highlighting the Eric Solomon Wine Experience. The dinner begins at 6:30 p.m. and guests can taste five courses for $80 per person. Call the restaurant for reservations.
_____________
8th Annual Palate to Palette: This Friday, November 20, from 7 to 10 p.m. at McColl Center for Art + Innovation, head to Palate to Palette – which combines wine with painting. The event brings artists and wineos together for food, drink, live music, and more. Click here for more information.
_____________
Defiant Whiskey: On Friday, October 23, the makers of Defiant Whiskey began hosting "Destination Dining," a series of festive evenings overlooking North Carolina's South Mountains. Bring friends and loved ones to enjoy the last installment tomorrow, Friday, November 20. The four-course gourmet meals feature some of the region's top catering chefs at Camp Golden Valley in the Golden Valley region of Bostic, NC. The dinners include passed hors d'oeuvres, a starter course, main entrée, and a dessert, as well as complimentary Defiant Whiskey tastings. Space is limited and reservations are on a first come first serve basis to those 21-years old and older. Doors open at 6 p.m., and dining occurs from 7 to 10 p.m. Reservations are required. To reserve your seats visit Defiant Destination Dining and buy tickets here. For questions, call 828-245-2041.
_____________
Vivace: Executive Chef Mike Suppa has created five dishes to showcase truffles at Vivace which you can only taste until this Saturday, November 21. The specials are available a la carte or as a prix fixe meal of $75. Options include carpaccio of veal with grilled scallion polenta, brown butter, burgundy truffle, and vincotto; parmesan gnocchi with black truffle, madeira demi; and pancetta wrapped rabbit loin with white truffle, rosemary stracciatella, and cannellini bean ragu. Call 704-370-7755 to reserve your dinner spot.
_____________
American Heart Association Heart Ball Kick-Off: The American Heart Association will host its 2016 Heart Ball campaign kick-off Monday, November 23, from 6 to 8 p.m. Good Food on Montford's Executive Chef Larry Schreiber will be preparing heart-healthy dishes for attendees. More information can be found here.
_____________
The Gallery: On Thanksgiving Day, Thursday, November 26 from noon to 4 p.m., head to The Ballantyne Hotel for a bountiful display of seasonal salads, decorative displays, carving stations to regional accompaniments, decadent desserts, and live entertainment. The cost is $75 per person, $35 for children ages 5 to 13; and free for children younger than 4 years. Pricing does not include tax or 23% service charge. Private dining rooms are available for larger groups. Reservations are required for all dining on Thanksgiving, so to reserve your spot, call 704-248-4100 or visit thewebsite.
____________
Heirloom: Chef and owner Clark Barlowe has quite a few events coming up in the next few weeks. First, Catherine Cross, from Summer Blues Indigo, is working on a new project entitled, "The Art of the Harvest, An Agriculture and Sustainability Project." She is looking to revitalize the indigo industry that was a force decades ago when denim was being produced in NC. To help out, Heirloom has turned the artisan dinner for November into an Indigo Dinner on Sunday, November 29 at 6:30 p.m. The meal will use indigo as inspiration for all of its courses and will be preceded by a workshop taught by Catherine herself on how to dye linens with indigo beginning at 3 p.m. Please contact the restaurant for reservations or more information, or feel free to book online at www.heirloomrestaurantnc.com. On Sunday, December 6, Barlowe will kick off his inaugural Import Dinner Series from 6 to 9 p.m. The kitchen will be turned over to sous chef Zack Gragg and bar manager Kelly Minton who will serve all things Belgium for the evening. For $35 per guest, you can eat as many mussels as you want plus one beer or cider of your choice. Reservations can be made by calling 704-595-7710 or visiting the website.
​The Fig Tree: On Monday, November 30, head to The Fig Tree for the annual Champagne dinner. For $90 per person, diners will taste a five-course dinner paired with five French champagnes. This year, participating vintners include Gaston Chiquet, Pierre Peters, Jose Michael, Aubry, and Vilmart & Cie. Chef Greg Zanitsch's menu will include Alaskan Kind Crab, caviar, pheasant, and duck. To reserve your spot, call 704-332-3322. Want to scarf down some pancakes for a good cause? Of course you do! On Saturday, December 5, from 9 a.m. to noon, head to The Fig Tree Restaurant for a pancake breakfast for charity. The minimum $10 donation (cash/check) for each person (OR you can donate a new child's winter coat) will go toward Assistance League's Operation School Bell Program which provides clothing for children in need. There will be pancakes, eggs, sausage, coffee, juice AND Santa Claus will make an appearance!