Your guide to 2015 Charlotte Oktoberfest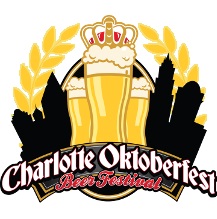 Now in its 17th year, Charlotte Oktoberfest can easily lay claim to being the city's largest craft beer festival. It's an event that keeps growing in size, and that says something not only about the craft beer boom that Charlotte continues to experience, but also a testament to the festival's organizers.
Whether it's the constant adding of breweries to each festival, moving to a much better location (RIP Metrolina Fairgrounds) or the numerous surprises that always seem to pop up, Charlotte Oktoberfest gets better with every year.
The 2015 Charlotte Oktoberfest is this Saturday at the N.C. Music Factory grounds. The festival starts at 2 p.m. for general admission, and if you were smart and got a premium admission ticket (now sold out), you'll be able to get early entry at 12:30 and sample some VIP beers. It should be noted that tickets are still on sale. General admission tickets are $45 and can be purchased here.
This year, a record number of more than 100 breweries will take part, providing unlimited samples to festivalgoers. Just the local breweries alone make up a strong highlight, as Ass Clown, Barking Duck, Bayne, Birdsong, D9, Heist, Lenny Boy, NoDa, Olde Mecklenburg, Primal, Red Clay Ciderworks, Rock Bottom, Sugar Creek, Sycamore, Unknown, Triple C and Wooden Robot will all be pouring at the event.
There are also statewide breweries such as Fonta Flora, Foothills, Green Man, Olde Hickory and Wicked Weed, along with regional and national brewers. Click here to see a full list of all breweries participating.
Along with an enormous amount of great craft beer, Charlotte Oktoberfest will also feature guided beer tours for those who want to dig in a little more about what they're drinking, tons of food options from local food trucks and vendors and live music via Tantrum (2 p.m. to 3:30 p.m.) and Simplified (4:15 p.m. to 6 p.m.).
Bethany Burr, chief of marketing for the festival, was kind enough to answer some questions to help out with everything you need to know about this year's event. One thing Burr said she's excited about is the debut of the Charlotte Oktoberfest app for Android and Apple, which will provide up-to-date beer information, along with locations of breweries and other information. The free app is available for download now, and is a must-get in my mind to help navigate throughout the event.
Of course, anytime you get more than 100 breweries, that's reason to be thrilled as well, and Burr added it's because of the go-getter attitude of those involved with making Charlotte Oktoberfest a success.
"We have the most-ever (breweries this year), thanks to the dedicated work of our Brewery Recruitment Team," she says. "They have worked hard to get all of the best local, regional and international craft beer offerings possible, including some rarer beers that normally Charlotte doesn't see …"
"The Charlotte craft beer scene is growing by leaps and bounds, and with so many residents and visitors from all over – the beer knowledge, expectation and experience is growing in giant strides. This is great because while some are comfortable with all of it, most people are knowledgeable about only certain areas or styles or what-have-you. The leap in the scene allows us to really showcase the versatility of craft beer at Charlotte Oktoberfest, and also exposes both our patrons and the breweries present to a lot of new beers that may not have been known to them before."
With such a big festival, it can be overwhelming to try and do everything, especially in a short amount of time. Given that, I asked Burr what her three must-dos at Charlotte Oktoberfest would be, in her opinion.
Her response: "Try a few beers in a style you don't think you like, take pictures as you participate in our various activities around the field (Burr added to use the hashtag #cltoktfst17) and talk to a brewer or volunteer about the beer and give your feedback or ask questions."
"We want everyone to have fun, learn a little something and have a chance to see what this festival is all about," she adds.
More information about the 2015 Charlotte Oktoberfest can be found at the festival's official website. And don't forget about the official pre-Oktoberfest party at Salud Beer Shop Thursday night at 7 p.m.