Your Plants vs. Winter Storm Jonas
Are you worried your plants won't make it out alive?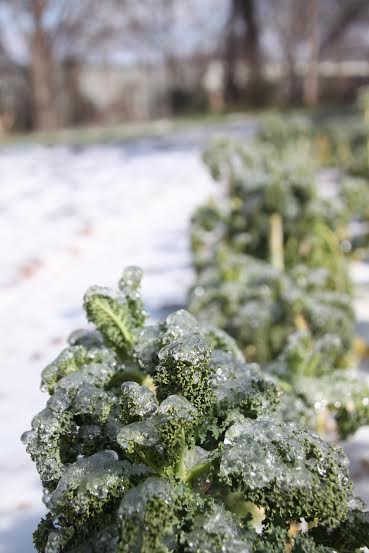 With the impending winter storm ("Jonas") predicted to bring quite a few inches of snow to Charlotte this weekend, some gardeners and farmers might be concerned how their plants and crops will fare.
Pressly Williams is the resident farmer at Renfrow Farms of downtown Matthews, and she says that gardeners generally need not worry about the winter freeze killing their plants. Plants are already looking unhealthy, she says, but that's natural for this time of year.
The good news is this: Charlotte's temperatures don't drop low enough to kill plants. Not even during winter storms like Jonas.
Williams explains: "Plants that normally survive Charlotte winters can experience some mortality when we get down to around zero degrees Fahrenheit for 6 to 12 hours at a time, but that is pretty unusual around here."
If your plant is not a perennial or a cool-weather annual, a simple preemptive frost cover will do the trick. According to Williams, crops that might need the protection include root crops and "cold hardy" leafy greens such as spinach. The hardiness of a plant is used to describe its ability to withstand growing conditions, such as extreme climates.
Williams reassures weary gardeners: "Do not worry. Plants are resilient and are inherently wired to survive Mother Nature's wintertime temperatures."
The plants may be wired to survive Winter Storm Jonas, but Charlotte's infrastructure isn't so fortunate.