2022 Charlottean of the Year: Amy Aussieker
In nine years, Envision Charlotte's executive director has evolved from environmental novice to the city's voice for sustainability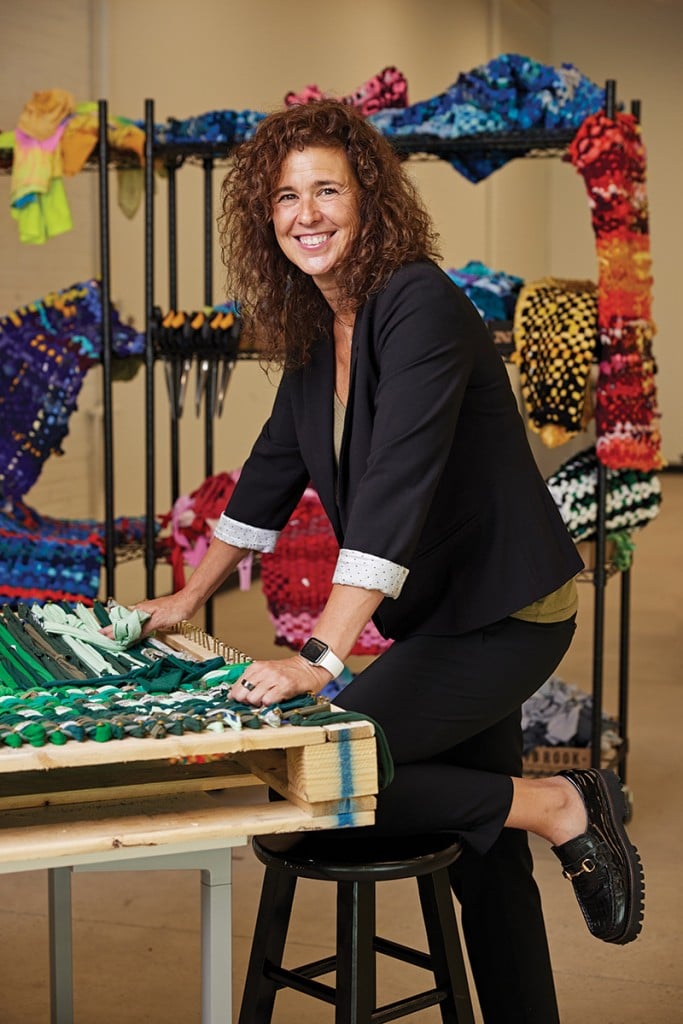 Before Envision Charlotte hired Amy Aussieker as its executive director in 2013, she didn't think much about the environment.
Since then, she's been a part of an effort to reduce energy use in commercial buildings uptown; the creation of plans to reduce the city's carbon emissions; raising more than $5 million for sustainability efforts in Charlotte; the hiring of a Dutch sustainability company to analyze how much waste Charlotte produces and what can be done to curb it; Charlotte's designation as a "Smart City" by the Obama Administration; the hosting of 20 other cities' leaders, who wanted to learn more about Charlotte's sustainability strategies; and the creation of a center, the first of its kind in the United States, that experiments with ways to recycle or reuse every bit of waste it produces.
You could say she's learned some new things in a new field, and she wants to bring others along with her. 
"I've had the opportunity to attend and participate in so many programs, summits, conferences, education series—you name it. And because of that, I have a much deeper and clearer understanding of a number of sustainability-related issues," Aussieker says via email. "After nine years of becoming more aware and learning all that I have, my goal is to make sustainability everybody's job." 
Aussieker's background is in sales, marketing, and business and relationship development. She found a way to marry those skills and her growing passion for sustainability. That combination has made her Charlotte's most prominent and effective voice for a greener future.
"My lens has completely changed around how I look at everything," Aussieker says. "As you become more aware of all these issues, you can't help but become a sustainability champion." 
This year, Aussieker, 52, has spent most of her time and energy developing the zero-waste center, Innovation Barn, which opened in the Belmont neighborhood in September 2021. It hosts nine businesses and organizations that share the desire to reduce waste. She and her team—project manager Daniel Heaton and barn manager Erica Brechlin—have also developed 20 recurring programs and hosted 1,500 tour groups since the Barn opened. Each new visit means another step forward in Aussieker's goal to educate the public on the things she's learned. 
"It's funny, because they hired me, and I had to basically get a master's program pretty quickly in sustainability," Aussieker recalls in September as we sit at a table by the Innovation Barn's beer bar, a feature meant to draw people to the space. As we chat, her sheepadoodle puppy, Bauer, tugs at his leash by her side. His boundless energy resembles his owner's.
"But still," Aussieker adds, "I sometimes feel like I'm an inch deep and a mile wide. I can talk about the very surface level, but then someone wants to go deep, and I have to say, 'Yeah, I'm going to have to get back to you on that.' … But the main thing is that I know people and can reach out to people who know more."
Tess Allen is the associate editor.