3 Ideas for Repurposing Old Shutters
Easy enough for beginners.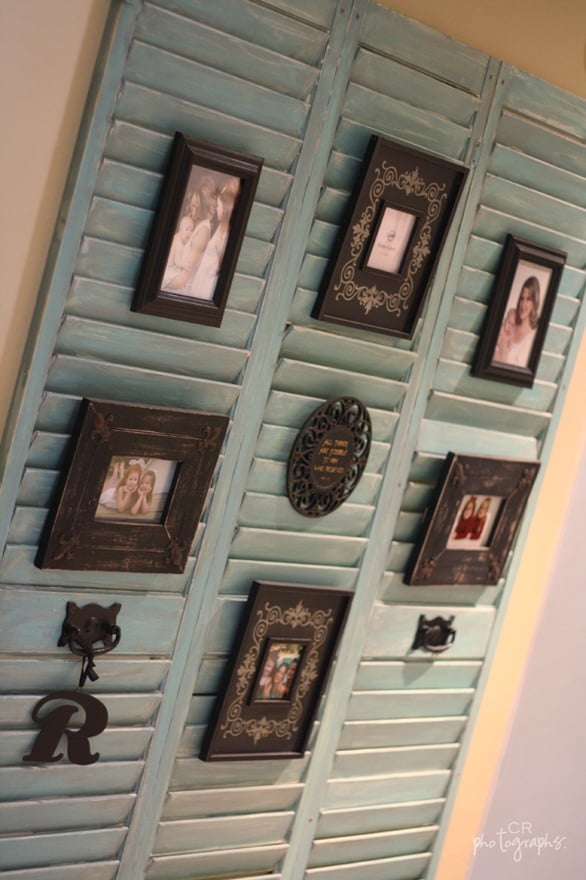 Adding new décor to your home does not always need to be an expensive endeavor. In fact, like many DIYers have discovered, a lot of seemingly "useless" pieces that you already own can become useful additions to all areas of your home.
Remember our DIY ideas for cabinet hardware? Today, we bring you new ways to use old shutters – and best of all, these techniques are easy enough even for the do-it-yourself novice! Inspired by Purely Shutters, we handpicked the below three tactics for your DIY delight.
1. Shabby Chic Chalkboard & Corkboard
To hang in the kitchen for important notes, grocery lists, and to-dos: Take off the back piece of the shutter, and remove the slats where you prefer to place your chalkboard and corkboard.
Simply adhere a piece of scrap wood and paint over half of it with chalkboard paint. On the other half of the wood, tack on a piece of corkboard.
Keep the remaining slats below closed, so that they can also be used to house your important appointment cards and sweet "I love you" notes, which slide in perfectly. You can add trim molding to the area with extra slats to hold a piece of chalk.
2. Family Photo Display
For a unique photo collage design, glue and screw a few shutters side by side, or use one of the tri-fold shutters. You may paint or stain them any color that suits your décor, then clear-coat it.
Then hang color-coordinated frames of different shapes in a less-than-perfect formation along the shutters; you may simply slip the frame holders into the slats to secure them. In the center, add a piece with a meaningful quote to pull the entire display together.
3. Bathroom Shelf
Make your own do-it-all bathroom organizer. Position your shutter horizontally, and attach a shelf to one side (using either a piece of wood or an actual shelf). A Kreg Jig and pocket hole screws make this process simple, and ensures sturdiness.
Use a dark stain for an elegant look, or paint with white for rustic style.
Add small knobs to the bottom of the shutter for hanging towels. You can also put larger coat hooks on the ends of the shutter for robes.