3 Smart Ways to Cut Carbs & Use Cauliflower in Your Thanksgiving Dishes
'Tis the season for overindulgence.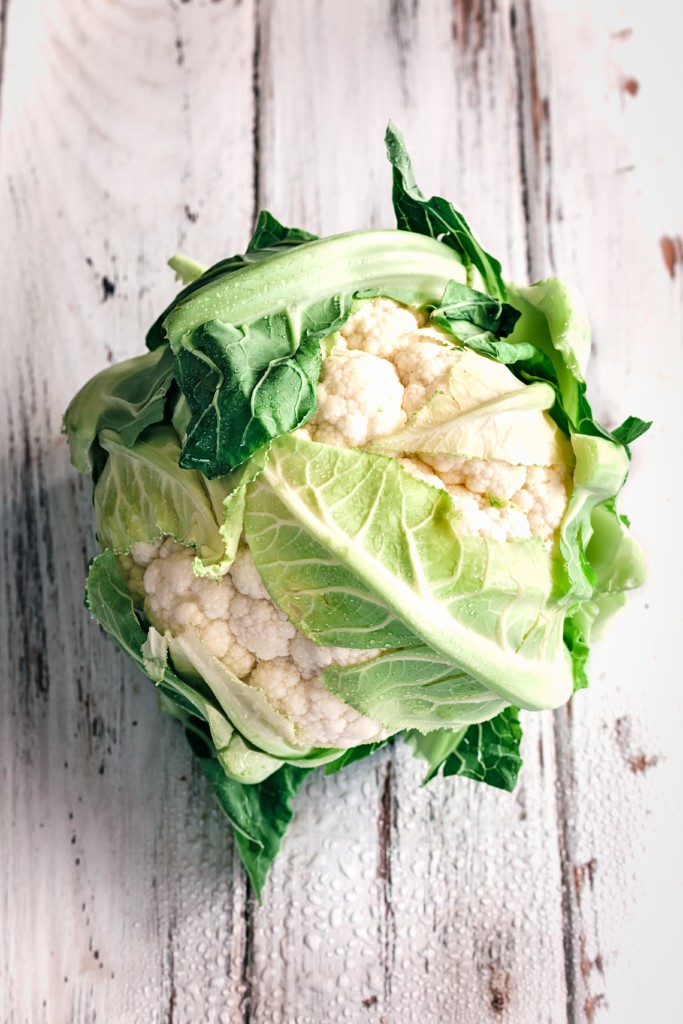 Nobody likes heading into the holiday season with dietary restrictions. However, most people also don't enjoy gaining upwards of 7 pounds during this holly-jolly time of year, either. It can be a tough toss-up. But what if we were to tell you there are actually ways to skirt around those carb-laden dishes this Thanksgiving? What if those creamy, cheesy, mashed potatoes weren't potatoes at all—what if they were equally-as-delicious cauliflower florets mashed up into a carb-free concoction void of potato guilt? It sounds a little enticing, right?
Simply swapping out some of the notorious carbohydrates this Thanksgiving is one of the smartest health tricks you can pull. By replacing certain ingredients with cauliflower substitutes, you slash calories and carbs without missing the traditional flavors you crave all year long.
3 Easy Cauliflower Swaps for Thanksgiving Dishes
Stuffing: Who declared that your world-famous stuffing absolutely, positively needed breadcrumbs to delight taste buds? Not us. You can replace those breadcrumbs with virtually carb-free cauliflower to create a new kind of Thanksgiving side. All you need to do is chop a small head of cauliflower and combine it in a skillet with other tasty, fresh vegetables such as mushrooms, onion, carrots, and celery, and season with salt and pepper. Once you add chicken or veggie broth and fresh rosemary, sage, and parsley to the mix (a great moment to use those home-grown herbs of yours), it just takes about 15 minutes to become tender while covered. The full recipe can be found here.
Gravy: Ah, turkey's savory moisturizer. Saving dry, over-cooked turkeys every year, gravy is a secret star of Thanksgiving. It rarely gets the recognition it deserves, yet any tabletop spread would be sorely incomplete without it. And now you can make it a part of a balanced diet. Typically, turkey gravy is thickened using cornstarch or flour—two starchy items that sneak extra carbs in even when you're enjoying a sole slab of meat. To cut out this secret carb, just pureé cauliflower that's been overcooked in broth first and use it in lieu of the starch. The "overcooked" part of this recipe is key to providing the right gravy-like flavors, and you can find the full cooking instructions here. Just think about all those extra nutrients you'll be sneaking in with a yummy vegetable puree accompanying your turkey—it's a win-win.
Mashed Potatoes: Of course we're including the big-kahuna of cauliflower substitutes. Many mashed potato purists will shudder at the idea of mashing cauliflower instead, but once you nail the right recipe, you can serve this nutritious side without any backlash (or, more importantly, guilt). The recipe we like for cauliflower mash ensures the mouthfeel stays similar to its carb-y counterpart, so it will be tough to miss "the real thing." To keep that fluffy consistency without making your cauli-mash runny, the important step is to squeeze out the excess moisture from your steamed cauliflower before throwing it in a food processor. Then, you can top with ghee (a healthier version of butter) or throw some garlic in the mix for even more flavor. View the recipe here, and watch potato purists' eyes widen in disbelief when you serve this holiday staple.