4 Steps to Stunning Floral Arrangements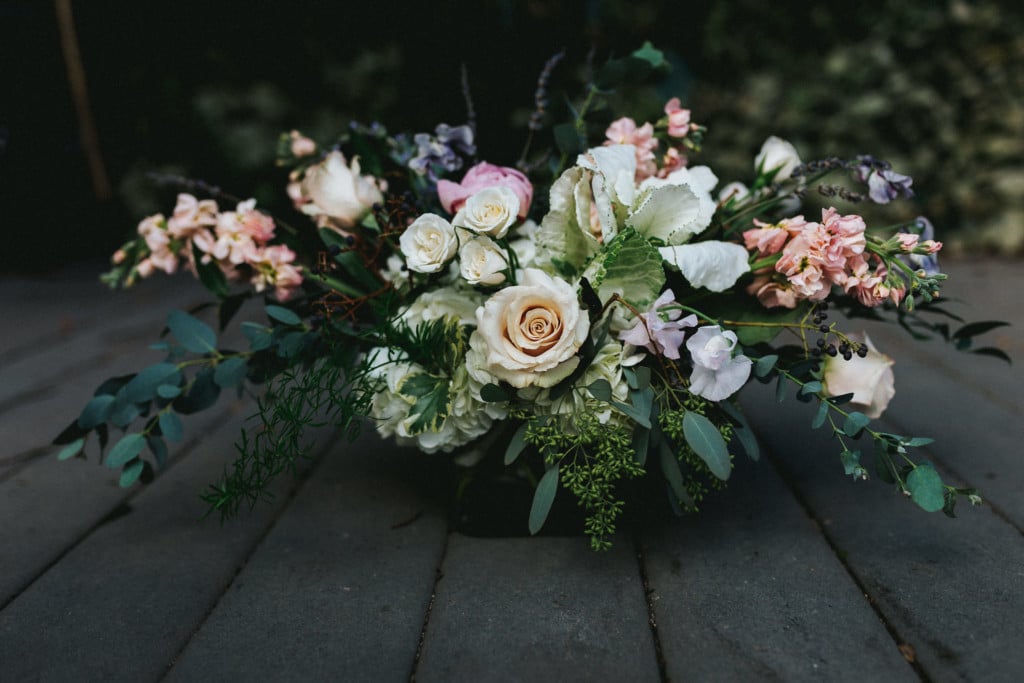 FRESH BLOOMS can keep a house looking elegant and smelling fresh. Variegated pittosporum, spiral eucalyptus, peonies, hellebores, tulips, and daffodils grow well in North Carolina and look beautiful in a vase. Nectar owner Karisa Pennell shares tips on how to make a stunning flower arrangement on the fly. If you want to take your designs even farther, the NoDa flower shop also hosts monthly design classes.
Nectar
940 N. Davidson St.
704-905-9808
---
STEP 1: Form
Select a container—it can be a vase or something larger—based on where the arrangement will sit and where it will be visible from. Then, prep the container with something that will help the flower design keep its shape. Crisscrossed stems or larger blooms, such as hydrangeas, work well. Clean all the greenery off the stems before placing them—any leaves left underwater decompose and add bacteria to the water, causing flowers to die sooner.
STEP 2: Line
Use longer stems, such as snapdragons, to create the outline of your floral design. Having these in place will help you maintain the shape you desire as you fill in the rest of the arrangement. If you're looking to spruce up the table for a party that evening, pick the fullest, biggest blooms you can find. If you want the flowers to last a bit longer, look for barely-blooming buds. Always be sure to cut the stems with a sharp blade or stem shears—if you use something dull, you'll squish the stem, shutting off its water supply.
STEP 3: Color
When choosing the flowers that will be the focus for a bouquet, Pennell tends to select them based on tones. Jewel tones, for example, always go well together, as do pastels. A good rule of thumb is to place these focus flowers in threes, or at least odd numbers. If you don't have much of an eye for design, the best option is to stick with all one color. Right now, creams with greenery are the most popular buys at Nectar.
STEP 4: Texture
Once your lines and focus flowers are in place, fill in the rest of the bouquet with greenery and smaller, accent blooms. These can be flowers such as wax flowers or lavender. "(They help) bridge the gap between your accent flowers and your focal flowers," Pennell says. These flowers should also have contrast between soft and fluffy blooms. When the filler flowers are in place and the bouquet is finished, you shouldn't see any gaps or overly dense areas in the arrangement.