5 Can't-Miss Parties and Social Events in December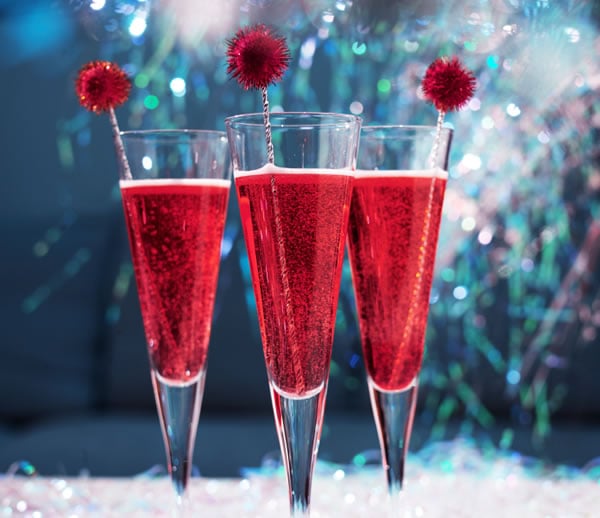 Your social calendar is undoubtedly filling up over the next month. From company Christmas parties to annual holiday celebrations, it's the most wonderful time of the year. Still, you might need a break from Martha telling you what she put in the fruit cake. Here are five events you should attend in December, and it should warm your heart that each of them supports great causes.
Thursday, December 1
Third Annual Red Pump/Red Tie Affair
It's an event in support of World AIDS Day and it makes for a stylish evening. This year's gala will be a fashion-themed cocktail party, serving heavy hors d'oeuvres (by Chef Jay Jones of Chateau Noir), complete with live music and entertainment, a silent auction, and a "Sexy, Stylish and Safe" runway show. The event will also honor prominent leaders in the community in their individual efforts to raise HIV/AIDS awareness and education with the Red Pump Award. Presented by JSW Media Group. 7-11 p.m. $35 general admission; $55 VIP. Harvey B. Gantt Center for African-American Arts + Culture, 551 S. Tryon St., 2011redpumpredtieaffair.eventbrite.com.
Thursday, December 8
23rd Annual Second String Santa Holiday Party
It's one of Charlotte's largest and most popular annual parties. Young professionals flock to this good time for a good cause—toys for children are collected for the Salvation Army. Admission includes complimentary beer, wine, and appetizers; cocktails available at the cash bar. 7-11 p.m. $20 with an unwrapped toy/gift; $40 without a toy/gift; $100 for VIP ticket, which includes gourmet food and cocktails in a private club level. The Fillmore Charlotte, 1000 Seaboard St., Facebook invite, secondstringsanta.org.
Friday, December 9
Art+Sole+Life Tour
Sole Plus, Inc. (a nonprofit organization dedicated to inspiring youth through art), in collaboration with Converse, brings this eclectic evening event to Charlotte. Young professionals, urbanites, art lovers, and sneaker enthusiasts are invited to gather and appreciate the talent of thirty local and national artists who have created designs surrounding social change on Converse's legendary Chuck Taylor sneakers. There will be complimentary cocktails, a sneaker design station, and a DJ. 7-10 p.m. Free; RSVP online; 21 and older to attend. McColl Center for Visual Arts, 712 N. Tryon St., soleplus.org.
Saturday, December 10
Jingle Bell Bash
It's a festive party to raise money for a good cause. Enjoy a one-hour open bar, heavy hors d'oeuvres, live entertainment from Six Stylez, and a silent auction that will help with your holiday shopping list. Proceeds benefit United Family Services including the Shelter for Battered Women. 7:30-11 p.m. $65 (or $115 for two tickets). Wells Fargo Atrium, 301 South Tryon St., unitedfamilyservices.org/jinglebellball.html.
Tuesday, December 13
Boots & Beats
It's a fashionable footwear event and women and men are invited to come out and show off your "hautest" boots while enjoying food, cocktails, and music by three DJs. All children's shoe donations and a portion of ticket sale proceeds will be given to Speedway Children's Charities and Samaritan's Feet. Presented by The Family Conglomerate, whose partners are Flawless Makeup Art, StyleMayvin, Zeek & Co., and Event-ions by J. Camp. 6-10 p.m. $10 if you bring a pair of new or gently used shoes for a child between ages two to 16; $15 without shoe donation. Chima Brazilian Steakhouse, 139 S. Tryon St., bootsandbeats.eventbrite.com.
Verify dates, times, prices, and other info at the web addresses listed for each event.
Be sure to bookmark www.charlottemagazine.com/Blogs/Dusk-Till-Dawn to stay plugged into Charlotte nightlife.