5 Conversation-Starting Coffee Tables
Let your furniture do all the talking.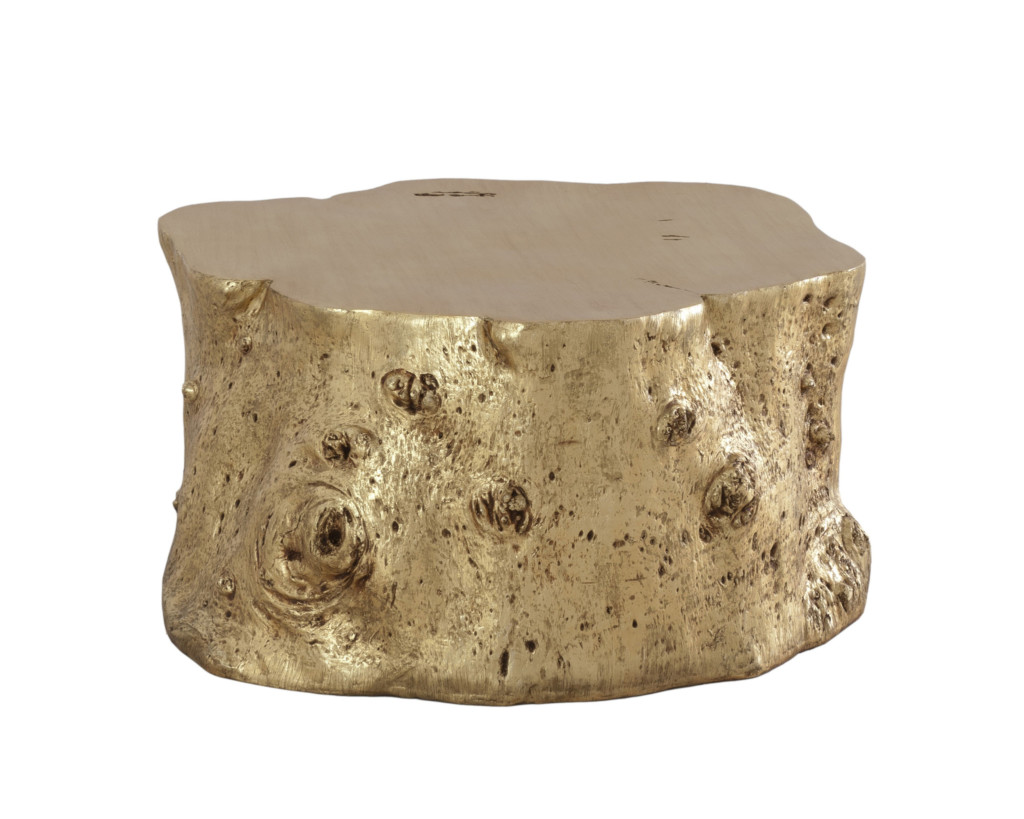 With a dinner party comes pressure. Will the food taste O.K.? Does the house look O.K.? Will there be awkward silences?
As far as food quality goes, have you tried one of these recipes sure to warm the soul? And as far as the other two insecurities go, your answer is below.
To keep your home on the Best Decorated list in the neighborhood and to ignite conversation amongst even the most motley of dinner party crews, there is one sneaky way to accomplish both goals. Three words: Your coffee table.
Well-picked furniture does not only elevate your interior design score, but it also gives guests something to awe over and chat about. In this post, we've rounded up coffee and cocktail tables that will spark conversation so you don't have to.

The Artisinal Choice
This three-piece nesting table set can be adjusted depending on how many guests you have; the smaller two pieces may be hidden if desired. But the biggest takeaway from this design is the artful pattern adorning the tables. Created by artist Michael Amini, this luxury furnishing is unique and illusion-striking.
Available at Blacklion, 10605 Park Road.

The Vintage Look
Inspired by the curves of '50s and '60s design and created with modern sophistication in mind, this plywood coffee table by Dustin Farnsworth will have guests remembering retro influence and enjoying the nod to the good 'ole days. The lower section is ideal for storing magazines and other trinkets when space runs low. Farnsworth is a resident artist at Penland School of Crafts in the Blue Ridge Mountains.
Available at ArtfulHome.com.
The Minimalist
An outrightly interesting shape, the Slate Coffee Table from TemaHome is not only a furnishing that will bring cool character to your space, but it is an opus of organization. Easily keep track of remotes using the clever level construction.
Available at Deqor.com, with free shipping to Charlotte.
The Metallic Mood
From the well-renowned, North Carolina-based firm, Phillips Collection, comes the Log Coffee Table. Carefully and expertly casted from real tree trunks, the natural look of the tables from this collection is modernized with metallic gold leaf finish. The shapely nature of this piece is sure to ignite interest amongst guests, and it serves as a useful platform for round table arrangement.
Available at RugAndHome.com.
The Surfer's Style
For the sea-lover, this surfboard-simulated coffee table lends a whole new look to the traditional table shape. The Fin was created by designer Cristian Wicha for BDI, who turned to his passion for surfing for insight. This dynamic piece brings new angles to your living room and is an easy talking point in any situation.
Available at Innbo Furniture, 20924 Torrence Chapel Road in Cornelius.