5 fab alternatives to cake
Not a fan of traditional wedding cake? Spice up your dessert selection with these fun alternatives.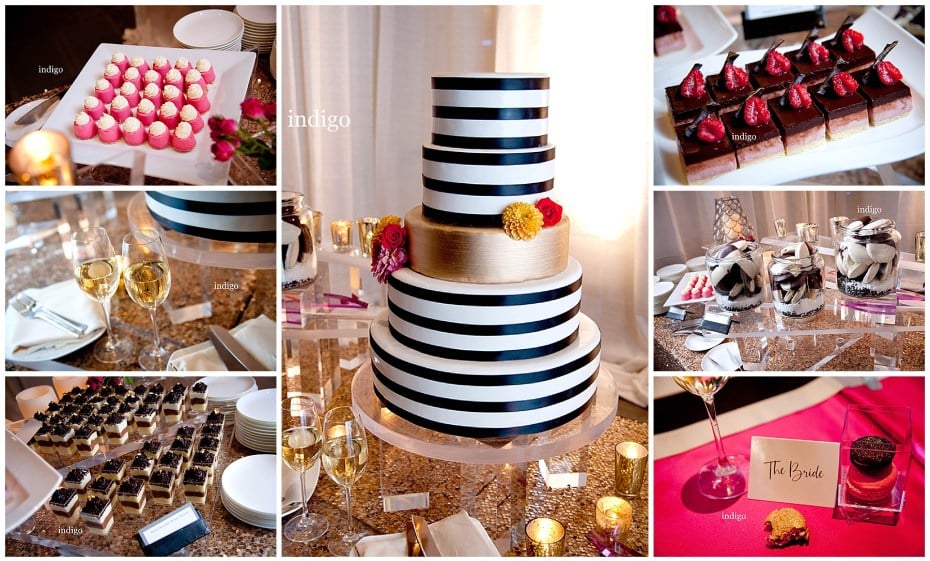 I'm a sucker for buttercream frosting, but if super sweet wedding cake isn't your thing, don't feel forced to make it part of your big day. Use your dessert selection to bring in your personality. Don't be afraid to get creative and try something a little unexpected.
Need inspiration? Check out a few of our favorites.
Ice cream bar
Let guests customize their own ice cream sunday with all the toppings. Hot fudge? Check. Marshmallow syrup? Of course.
Candy bar
If sugary-sweet candy is more your style, display a candy bar with sweet, sour, and chocolatey treats.
Doughnut tower
Who doesn't love fresh Krispy Kreme? Doughnut towers can be a huge hit with guests looking for a post-dinner sweet.
Milk & cookies
Channel your inner child with a cookie bar – peanut butter, chocolate chip, sugar, and more – and mini glasses of milk.
Cheesecake
Perfect for spring and summer, mini cheesecakes are a great alternative to the traditional wedding cake.