5 wedding rules it's OK to break
It's your day – do it your way!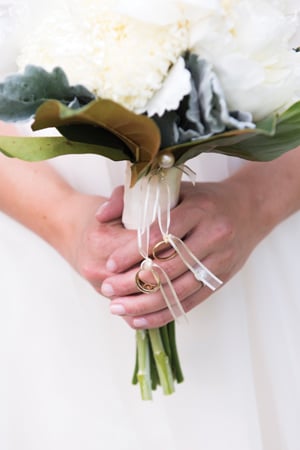 It's 2017, which means your mama's wedding is a thing of the past. When it comes to planning your big day, it's important to remember that there are some wedding rules it's OK to break, especially if you're looking to try something a little different. Although we're all about etiquette and class at Charlotte Wedding, we also love a bride who isn't afraid to think outside the box.
Here are five wedding rules it's OK to break as you plan your dream day:
Bridesmaids – Don't feel pressure to pick and choose eight of your closest friends, only to have them dish out $200 for a dress, $150 for hair and makeup, and another pretty penny for an elaborate bachelorette weekend. It's totally OK to skip the wedding party and just focus on your man! If you know you want 'maids, but are concerned about costs, let them pick out their own dresses. Just give them a fabric and color palette.
Cake – Gone are the days of the traditional five-tier cake. Get creative when it comes to choosing your wedding menu. We've seen it all, from ice cream bars to doughnut towers to pizza stations. Guests will love seeing your personalities shine through your food selection.
Registry – Don't feel pressure to register for another crock pot, mixer, and extra bed sheets if you've already established your home and have more than you need. Skip Pottery Barn and instead fill out your wishes at HoneyFund, a free service that lets couples register for everything from your down payment to an Italian honeymoon.
Bouquet toss – Pointing out all the single girls in the building? No thanks. It's a-OK to ditch the flower toss (and definitely the garter toss). After hours of formalities, your guests will be ready to drink and dance the night away.
Honeymoon – Don't worry, we're all about an elaborate honeymoon, but don't feel pressure to jet off immediately after saying "I do." Months of planning and prepping, not to mention an exhausting wedding weekend, will leave you ready for a 24-hour nap. Feel free to stay put at a hotel for a night or two before vacationing.