6 Best Restaurants in Charlotte's Myers Park and Montford Neighborhoods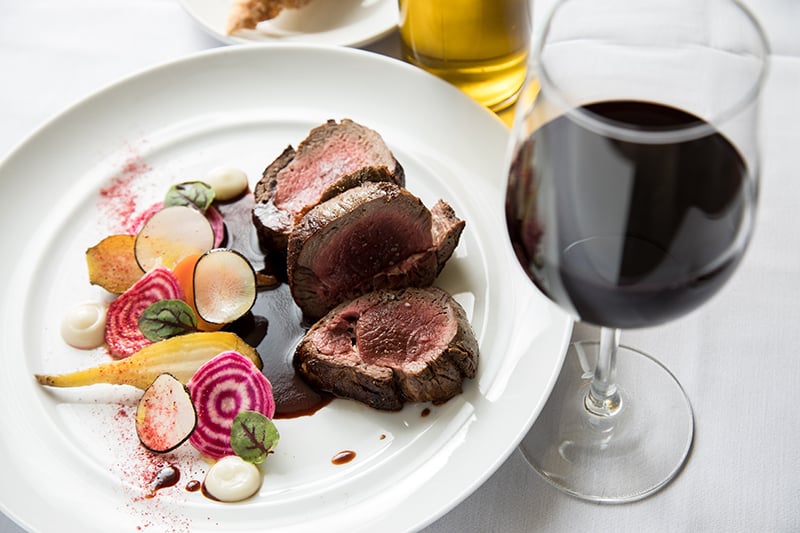 These picks are based on our 2019 25 Best New Restaurants and 2018 50 Best Restaurants lists.
---
The No. 1 restaurant on our most recent Best New Restaurants list, Aix en Provence has continued to impress. The size of the restaurant—it seats about 40 guests—allows a level of control that you won't find in bigger dining rooms. At least one of the restaurant's owners, Patrick Garrivier or Bryan St. Clair, interacts with diners each night, keeping a close eye on the tables. In the kitchen, chef Nicholas Tarnate serves French countryside classics, meaning the menu also draws inspiration from nearby Italy and Spain, as well. Expect classics such as cassoulet, rich pastas, and paella, each equally delicious, making this menu a tough one to choose from. Each dish during menu development has to pass the palate of Garrivier, who grew up in France and worked for renowned French-born New York chef Daniel Boulud. 545 Providence Rd., Ste. B, 704-332-1886.
---
Under the leadership of Chef Drew Dodd, this Bruce Moffett restaurant has become a favorite among foodies and food industry folks alike. The interior is warm, with red accents that mimic the heart of the wood-fired grill in the open kitchen. The menu can seem overwhelming with three- or four-syllable words in Italian, but they most often translate to some shape of pasta, and the staff is quick to explain them. The pizzas are crisped next to the fire and topped with things such as house-made sausage. Staff used to joke that you'd never find chicken parmigiana, a stereotyped Italian staple, on the menu here. Dodd decided to add his own interpretation, stuffed with mozzarella and fontina cheese, to the menu. It's a delicious and popular dish, showing that Dodd isn't above serving the expected—he just does it on his own level. 715 Providence Rd., 704-372-8110.
---
This spot serves brunch all day, accompanied by a bumpin' playlist of '90s favorites. It will be closed in January for renovations, as owner Alesha Stegemeyer announced she's combining littleSpoon with her upscale Latin restaurant, Comida. The two concepts will share one space but operate with different staffs and different hours. 2820 Selwyn Ave., 704-496-9908.
---
The smell of fresh bread baking in the wood-fired oven hits you as soon as you walk into Flour Shop. From the counter, you can watch as handmade pasta is prepared in the open kitchen. Chef Trey Wilson's shared plates are great for a larger group, but if you don't want to share, try the lamb Bolognese. 530 Brandywine Rd., 980-299-3754.
---
Bruce Moffett's second restaurant doesn't take reservations, but the near-constant wait doesn't deter diners looking for, well, good food. Some classics remain through menu changes—and remain must-orders, such as the Prince Edward Island mussels, served with a mild green curry broth, and the steamed bun—but the specials show the kitchen's range. Named a James Beard Award semi-finalist for Best New Restaurant in 2010, Good Food helped convince outsiders that this is a food town—and still does. 1701 Montford Dr., 704-525-0881.
---
Lots of folks argue that Charlotte isn't a barbecue town, but the crowds at Midwood Smokehouse with platters of smoked pork and traditional sides say otherwise. 540 Brandywine Rd C.