6 Best Things to Do and See in February 2019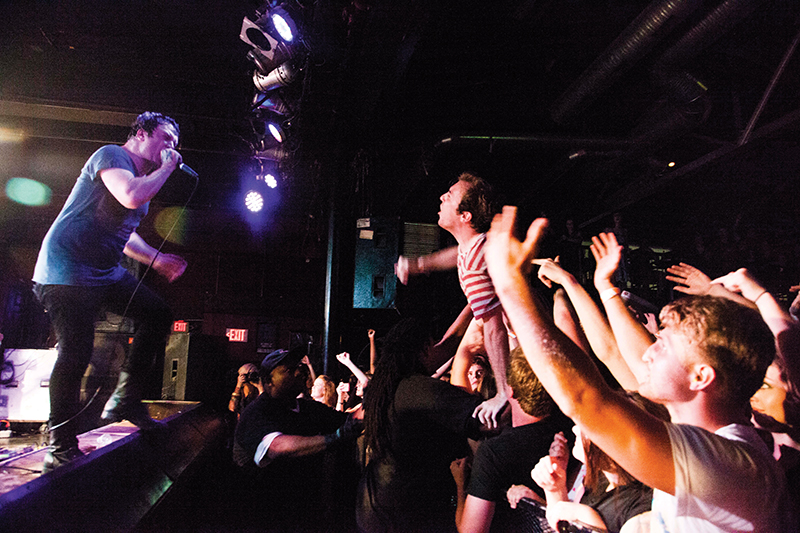 AMOS' SOUTHEND RETURNS
The popular South End music venue is reopening this month nearly two years after it closed. In its heyday, Amos' Southend hosted acts such as Hootie and the Blowfish, John Mayer, Sheryl Crow, the Beastie Boys, and Snoop Dogg. Here are some shows on its February schedule, with a top song from each act:
Steel Standing, "Hard Times" (February 8)
Copeland, "Chip Up" (February 17)
Mock of Ages (Def Leppard Tribute band), "Pour Some Sugar On Me" (February 22)
---
WINE VERSUS BEER
February 2
Local drinkers have a tough decision to make on the first Saturday this month. Two festivals—one dedicated to beer and one to wine—occur on February 2. Which will you choose?
Queen City Brewers Festival
This annual event highlights breweries within the Charlotte area—more than 40 in total. Fillmore Charlotte, noon-3 p.m. and 5 p.m.-8 p.m., $45
Winey Grapes
Sample more than 100 wines from around the world. Leave with a buzz, and a commemorative wine glass. Slate Charlotte, 2 p.m.-5 p.m., $30-$55
---
BALL WITH THE STARS
February 15-17
During NBA All-Star weekend, the Epicentre will transform into a fun (and free) zone for fans. Hang around the uptown hub to meet NBA stars, learn more about the convergence of the NBA and pop culture with an intimate showcase, step into virtual reality with immersive demonstrations, and shop at the NBA store. To see the pros and celebrities play ball, tickets start at $15 for events leading up to the big game. Find more information on NBAEvents.com.
---
MINT MUSEUM'S COLLAGE EXHIBITION
Read our review of Under Construction here.